AMERICAN GRADUATE | Resources

Resources

American Graduate: Getting To Work is focusing on what happens after high school graduation, helping young adults access information and resources to gainful employment in high-demand industries.
Vegas PBS is highlighting the changing world of work, the pathways into well-paying, in-demand jobs, and free resources for employment exploration in the Las Vegas community.
These careers may require some education and training after high school, but not necessarily a four-year degree.
What's Your Interest?
NWCTA student Jadin Carlston was led by a love of machines to a career path in mech-tech.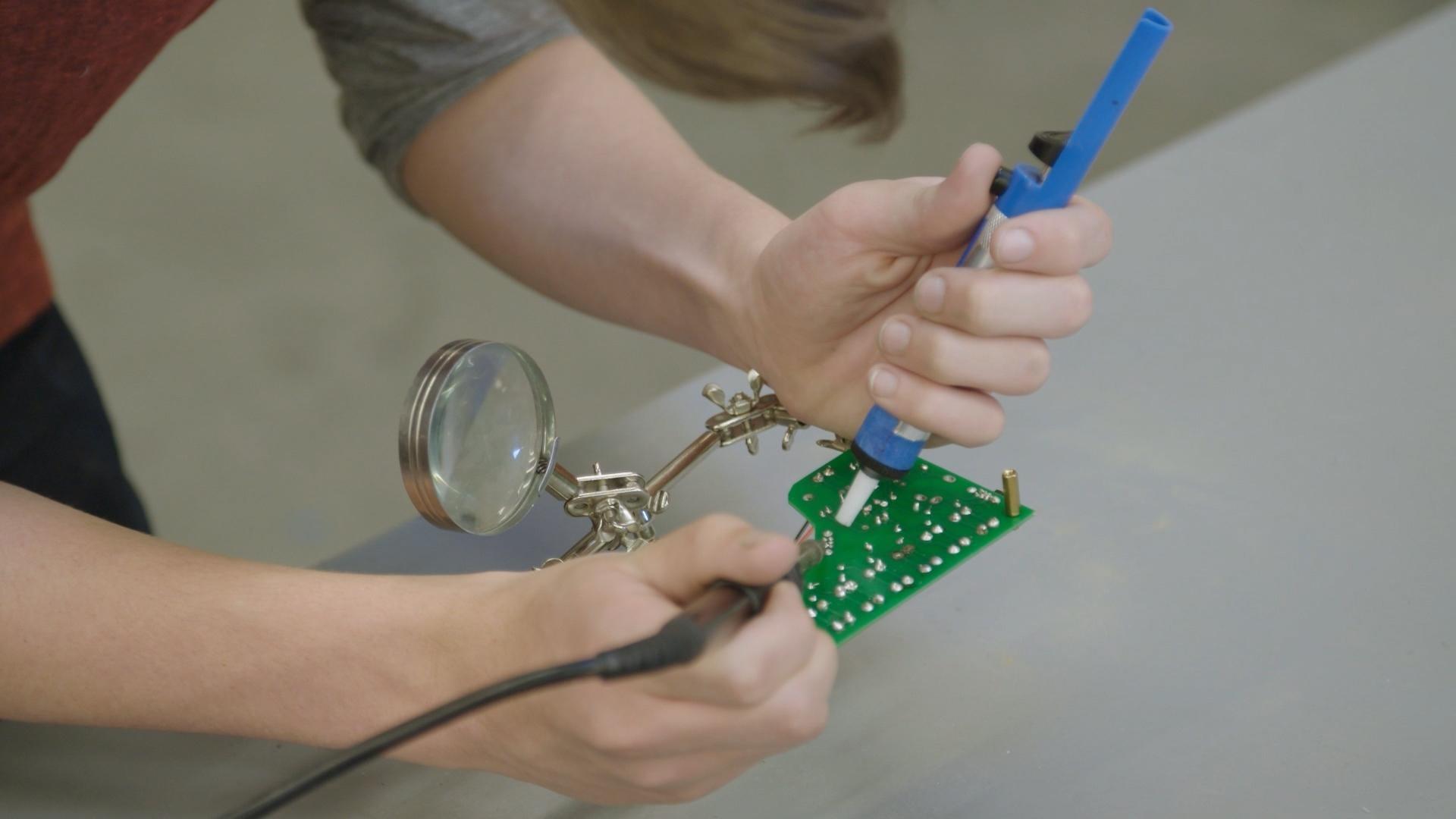 Vegas PBS American Graduate
What's Your Interest?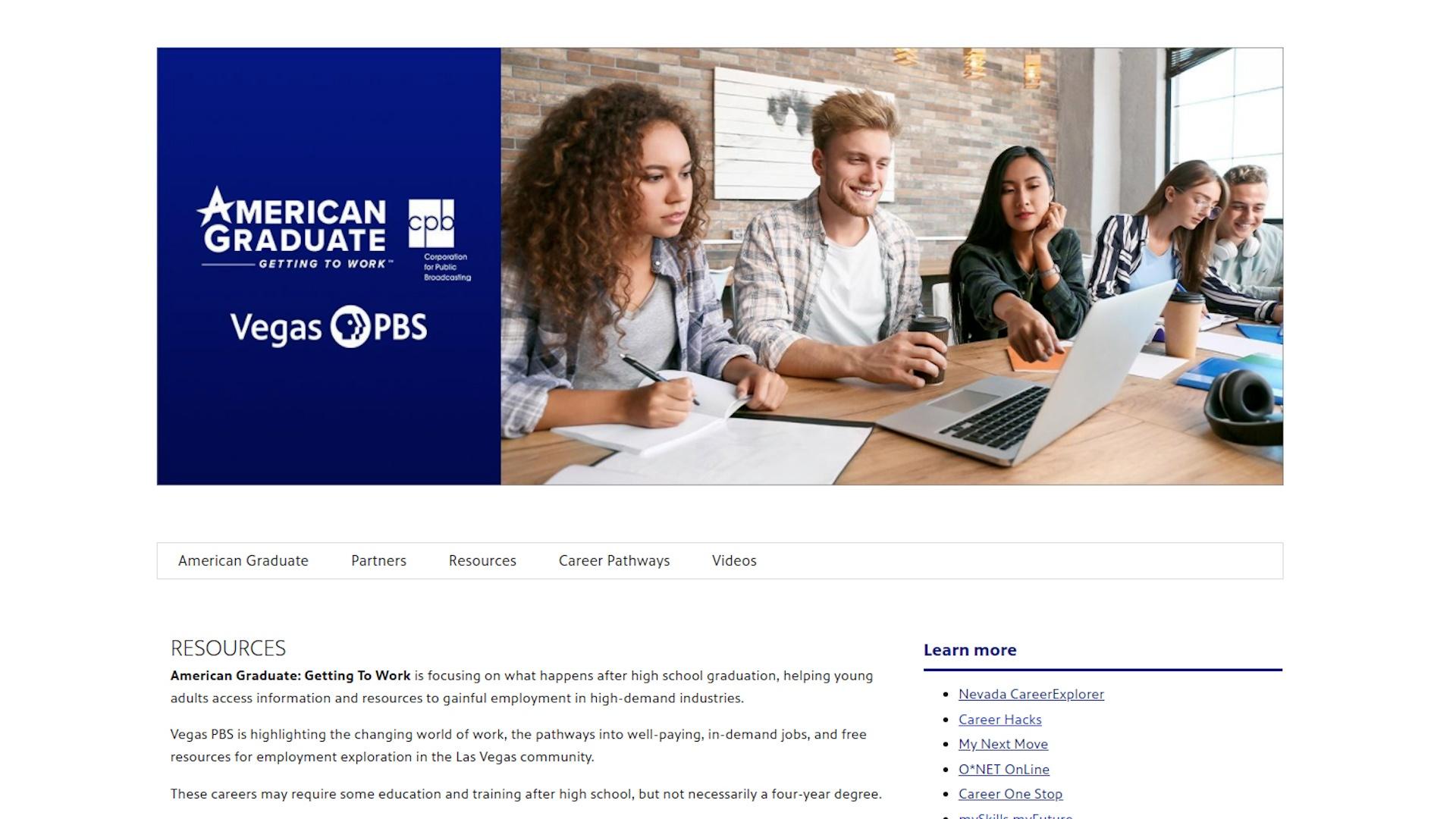 Vegas PBS American Graduate
CCSD Career Fairs