The following is a listing of various job openings that are currently available. Click on any of the title(s) for further details.
It is the policy of Vegas PBS (including KLVX-DT channels 10.1, 10.2 and 10.3) to provide equal employment opportunities to all qualified individuals without regard to their race, color, religion, national origin, sex, age, disability, or any other characteristic protected by law, in all personnel actions.
If your organization distributes information about employment opportunities to job seekers and would like to be notified about job openings at the station, please contact Bernie Goodemote at Vegas PBS (including KLVX-DT channels 10.1, 10.2 and 10.3) by calling 702-799-1010, extension 5429, or writing to her at our address, Vegas PBS, 3050 E. Flamingo Road, Las Vegas Nevada, 89121.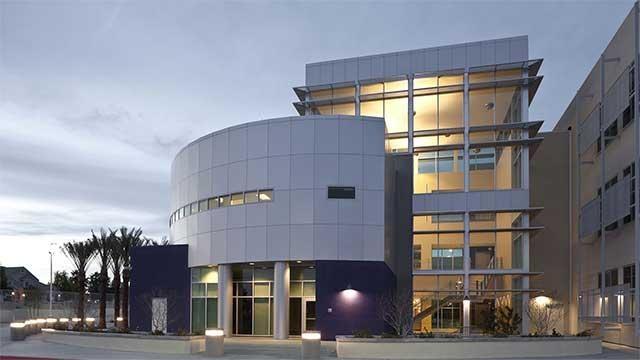 Vegas PBS Job Opportunities
President and General Manager - Vegas PBS
Position Summary:
The President and General Manager of Vegas Public Broadcasting Service (PBS) provides strategic, financial, programmatic, technical, and operational leadership for telecommunication services including broadcast television, educational access cable, internet streaming, internet instruction and information websites, scholastic and adult online education, audio visual services for public schools, emergency communication datacasting, and media resources for special needs of children and adults. The President and General Manager also serves as the Executive Director of Southern Nevada Public Television (SNPT), a related 501 (c)(3) nonprofit corporation with a separate Board that secures annual financial and legislative support for the station, facilitates testamentary gifts, and manages donated endowment fund investments. This position reports directly to the Superintendent of Schools, Clark County School District.
Closing Date:
Friday, September 25, 2020by 12:00 noon (PST)
Application:
Persons interested in the position and who meet the minimum qualifications should submit the required online application by 12:00 noon (PST), on Friday, September 25, 2020 . To receive consideration in this selection process, the following required materials must be submitted electronically where prompted on the on-line application, no later than the closing date specified above: Cover letter that highlights and provides examples of how your work experience relates to the essential duties and position expectations, a current resume, three (3) letters of recommendation of which one (1) must be from the applicant's current supervisor, and transcripts (If applicable) .

Current and previous employers may be contacted for references, and applicants for this position are subject to a thorough background investigation. Please direct all questions to the Administrative Services Department at 702.799.5484.
Vegas PBS New Job Notifications
Individual job seekers may sign-up for the Vegas PBS New Job Notifications email.