WORKFORCE EDUCATION | Lifelong Learning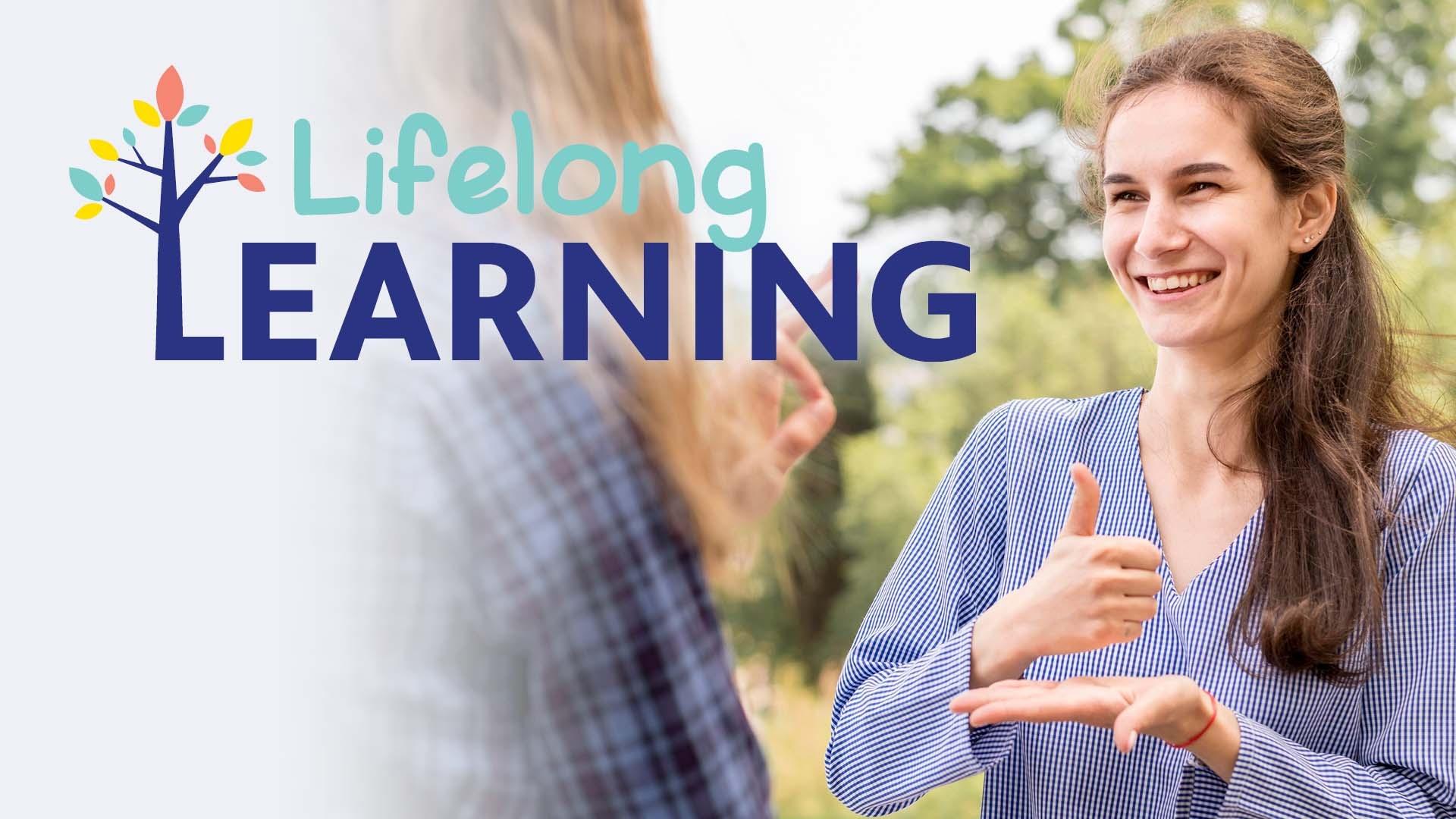 Expand your knowledge with our wide-ranging Lifelong Learning catalog. Take what you see on the screen and transfer it to your own personal skill set.
Vegas PBS has a menu of six-week instructor led courses for workforce productivity and exploration. Sign up for one of these courses today!
Gain confidence in your ability to sign with the Deaf community. This course immerses you in silence to help you gain an understanding of the perspective of the hearing impaired and uses videos to demonstrate not only how to make signs, but how to communicate with facial expression.
Prepare for your next trip to Japan by learning the basics of conversational Japanese. This course will provide you with useful words and phrases for conversing as you master the essentials of the Japanese language.
Learn to express yourself comfortably in Italian. You'll be surprised how quickly and easily you are able to learn Italian in this course, which provides knowledge of practical, everyday words and phrases you are likely to hear if you vacation in Italy.
Learn six easy recipes to glue Spanish words together into sentences, and you'll be engaging in conversational Spanish in no time.
Beginning Conversational French
Never Stop Learning with Vegas PBS
Proper pronunciation is essential for excellent communication. So, whether you intend to travel abroad or simply want to learn a fun new skill, the Beginning Conversational French course will help you master the basics of French pronunciation.
We offer a wide range of highly interactive courses that you can take entirely online. All of our courses include expert instructors, many of whom are nationally known authors. Our online courses are affordable, fun, fast, convenient, and geared just for you.