Money Masters | Kim Walker
Friday, May 20, 8:30 p.m. - Tune into our first episode with three Money Masters who will answer your most pressing questions about investments, taxes, wills, trusts and more, in an easy-to-understand format.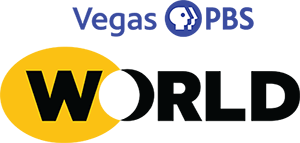 Now more than ever, we want to provide our viewers with more global insights and a window into other cultures.
This summer, Vegas PBS is excited to take viewers on a journey around the world! The new Vegas PBS WORLD Channel 10.4 will offer the best of world news, documentaries, and fact-based content covering public affairs, culture, science and more. This fresh universal focus is also driving us to consolidate resources. Our reprise channels Rewind and Jackpot! will no longer be available on cable after May 31, 2022.
Thank you for being a valued member and viewer of this public media service.
Have questions? Email membership@vegaspbs.org or call 702.737.7500.