SPECIAL NEEDS RESOURCE LIBRARY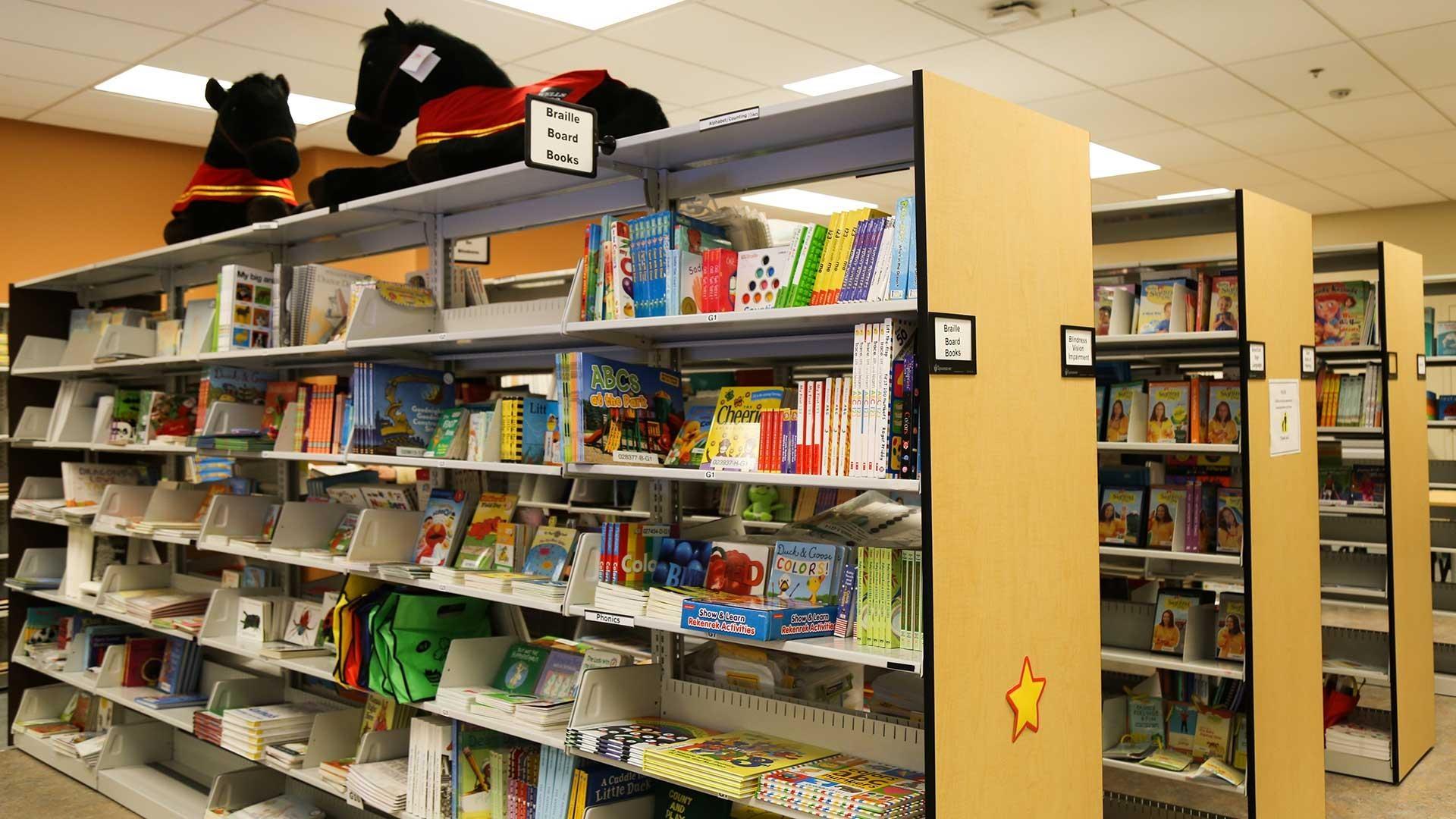 Special Needs Resource Library
Contact Us
We value your patronage and look forward to serving you.
Questions?
Call 702.799.1010 Option 7 or email: specialneeds@vegaspbs.org.
Address:
3050 E. Flamingo Road, Las Vegas, NV 89121
Vegas PBS Special Needs Resource Library
The Vegas PBS Special Needs Resource Library is open for in-person appointments at the rear entrance of the building. Call 702.799.1010 Option 7 to schedule an appointment or email specialneeds@vegaspbs.org.
For the safety of all patrons, hand-sanitizer is available for use prior to browsing the media collections.
The library will continue to offer curbside no contact pick-up with the ability to place orders online (7-items max.). We will contact you to schedule pick-up. Pick-up is located at rear entrance outside of library.
USPS delivery is available as grant funds allow. School mail delivery is available to CCSD teachers.
Teachers' Picks | Social Skills with What's Inside? Box
Introduction to the Special Needs Resource Library
WNBA star A'ja Wilson visits Vegas PBS to discuss Dyslexia.
A grant-funded educational lending library designed to support those with documented special needs.
Thousands of titles include a diverse selection of educational books, DVDs, games, and tools addressing: Autism, Behavior Management, Blindness, Deafness, Developmental Delays, Language Delays and more.
Materials available on-loan to teachers, families, and those serving individuals with special needs.
American Sign Language instruction
Behavior management
Autism
Blind/Vision Impaired
Deaf/Hearing impaired
Developmental delays
Down Syndrome
Language development
Parenting
School readiness
Social skills
Teaching strategies and more
Teacher Testimonials
"Your program has been a great supplement to my teaching. Thank you again for your hard work supporting the classroom."
Roxanne Vaughan
Teacher of the Deaf / Hard of Hearing
Liberty High School