Outdoor Nevada Season 4
Grab your travel gear and join host John Burke on a brand new season of Outdoor Nevada. Nevada's ideal climate and varied environments provide endless inspiration for our exciting outdoor adventures.
Whether we're horseback riding in Red Rock Canyon, riding on a seaplane at Lake Tahoe or land sailing outside of Las Vegas, we're having a blast! Come along as we visit the places and meet the people that make Nevada unique and fascinating.
Outdoor Nevadais made possible with financial support from Jaguar Land Rover Las Vegas and Jaguar Land Rover Reno.
Watch Outdoor Nevada Season 4
Nature
The Wild Horses That Beat Extinction
The success of wild Przewalski horses is due in large part to the social herd structure.
Antarctic Extremes
Why Don't Fish Freeze in Antarctica?
How do Antarctica's fish survive in waters below their freezing point?
PBS NewsHour
Paralyzed outdoorsman designs bike to cycle woods again
Paralyzed outdoorsman designs bike to cycle woods again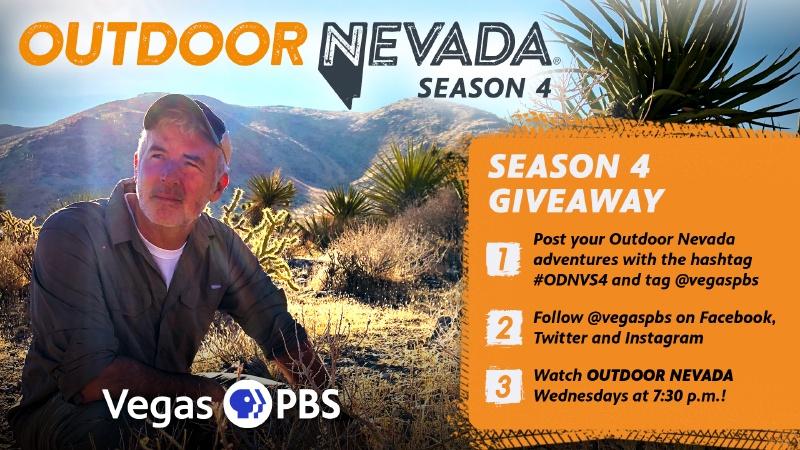 Outdoor Nevada Season 4 Giveaway
Outdoor Nevada fans old and new can enter Vegas PBS' social media giveaway for Outdoor Nevada swag.
Adventure seekers who share their photos of hikes, bike rides, or other unique Nevada locales using the hashtag #ODNVS4 and tag and follow @vegaspbs on Facebook, Twitter and Instagram will be entered into the giveaway.
Winners will be announced at the end of the season.
Post your #OutdoorNevada adventures with #ODNVS4 and tag @vegaspbs.