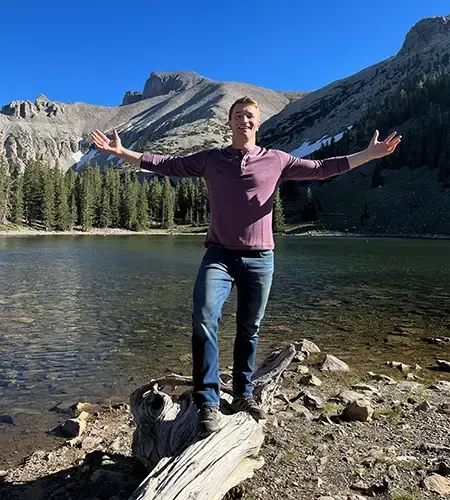 Connor Fields, Outdoor Nevada Season 6 Host
Outdoor Nevada
The series visits The Great Basin National Park, Jarbidge, Virginia City, Lamoille Canyon in the Ruby Mountains, the Big Dunes in Amargosa Valley and many more one-of-a-kind adventures available to everyone.
Hosted by Connor Fields, Outdoor Nevada is a showcase of Nevada's ideal climate and varied environments that provide endless inspiration for exciting outdoor adventures.
Whether it's horseback riding in Red Rock Canyon, riding on a seaplane at Lake Tahoe or land sailing outside of Las Vegas, come along to see the places and meet the people that make Nevada unique and fascinating.
Vegas PBS Channel 10
Wednesdays at 7:30 p.m.
Outdoor Nevada Season 6 premieres January 2024.

Support Vegas PBS in our mission to inspire, enrich, and educate.
Donate
Nature
The Wild Horses That Beat Extinction
The success of wild Przewalski horses is due in large part to the social herd structure.
Antarctic Extremes
Why Don't Fish Freeze in Antarctica?
How do Antarctica's fish survive in waters below their freezing point?
PBS NewsHour
Paralyzed outdoorsman designs bike to cycle woods again
Paralyzed outdoorsman designs bike to cycle woods again