Public Media for Public Good
Vegas PBS is a member-supported public television service providing educational content for over 50 years. We build community through television, education services, and unique experiences that create a sense of place, civic and social capital. The station offers three unique secondary channels: Create, VEGAS PBS KIDS, and WORLD. In collaboration with community partners, we create award-winning content that examines informational, cultural, historic, and educational regional issues.
Vegas PBS provides a robust variety of education services that extend the educational experience beyond the broadcast. Resources and services include Vegas PBS' Ready To Learn educational workshops for children and families, professional development for teachers, online learning courses and certifications for adults, multimedia educational support for educators, 25+ channels of educational and local news for in-classroom viewing, and a Special Needs Resource Library serving those with special needs throughout the state of Nevada.
The Vegas PBS Educational Technology Campus is the first television facility in North America (US, Canada, Mexico) to earn LEED Gold Certification. Read more (PDF).
Learn more about our Community Impact in 2021. Read more (PDF).
High-tech, high-touch experiences that educate and empower the community. Vegas PBS 2021 Annual Report - Read more (PDF).

Support Vegas PBS in our mission to inspire, enrich, and educate.
Donate
Vegas PBS creates an informed and engaged community through high-tech, high-touch experiences that educate and empower individuals and organizations.
Vegas PBS will be a leading educational public media organization connecting and creating community through trusted quality content and experiences that engage, entertain, inform and inspire.
Teamwork

Diversity and Inclusion

Integrity

Excellence

Service
Our technology and engineering staff oversees the transmission and distribution of programs over-the-air from our Black Mountain transmitter site as well from a vast cable, satellite, broadband, and wide-area network for 15 digital channels.
Our team of highly dedicated engineers, master control operators, and support staff continuously operate, upgrade and maintain state-of-the-art infrastructure feeding local and national programs into your home as well as rebroadcasting them statewide over a network of 17 digital translator sites. Vegas PBS (KLVX) channel programming includes High Definition (HD) Digital Television, Standard Definition (SD) Digital Television, streaming and video-on-demand files, digital cable TV for Cox and CenturyLink-Prism users, and digital satellite TV for Dish and DirecTV subscribers.
More than just television, Vegas PBS engineers and master control operators also operate and maintain a radio frequency microwave and interoperable VHF to 700 MHz/800 MHz network for more than 50 Federal, State and Local First Responder agencies when operating as a back-up Emergency Operations Center for the Clark County School District (CCSD).
| | | |
| --- | --- | --- |
| K32DW | Channel 32 | Chloride, AZ |
| K08PE-D | Channel 8 | Alamo, NV |
| K45AL-D | Channel 45 | Caliente, NV |
| K14AL-D | Channel 14 | Ely, NV |
| K26HY-D | Channel 26 | Ely, NV |
| K13NR-D | Channel 13 | Ely & McGill, NV |
| K27JK-D | Channel 27 | Glendale, NV |
| K08PG-D | Channel 8 | Indian Springs, NV |
| K34LI-D | Channel 34 | Jean, NV |
| K06PG-D | Channel 6 | Laughlin, NV |
| K49AM-D | Channel 49 | Lund & Preston, NV |
| K25LU-D | Channel 25 | Mesquite, NV |
| K28CS-D | Channel 28 | Pahrump, NV |
| K43DS-D | Channel 43 | Panaca, NV |
| K45AO-D | Channel 45 | Pioche, NV |
| K13NQ-D | Channel 13 | Ruth, NV |
| K50DA-D | Channel 50 | Ursine, NV |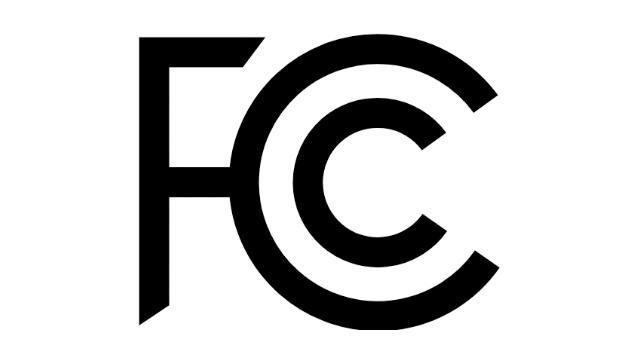 1952
FCC Anouncement
The FCC announces 242 channels across the U.S. reserved for non-commercial educational television. Channel 10 is reserved in Las Vegas.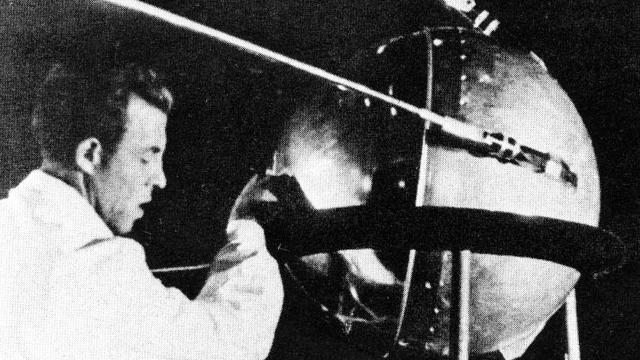 October 4, 1957
Sputnik 1
Russia's Sputnik 1 is the first satellite launched into Earth's orbit.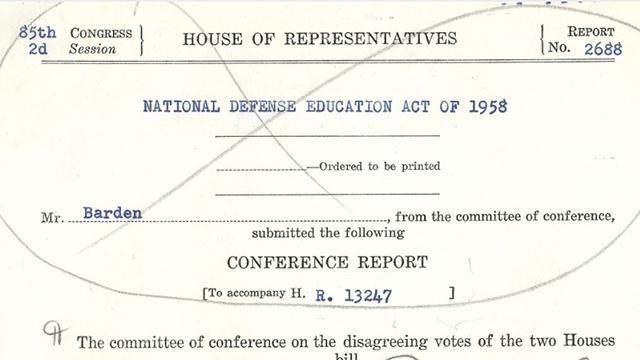 September 1958
National Defense Education Act
Concerned the U.S. is falling behind the Soviet Union in science education, The National Defense Education Act is signed into law, funding media-based instruction to improve math, science and foreign language curricula.