WORKFORCE EDUCATION | Army CA
Preparing Soldiers for meaningful careers
Vegas PBS is proud to serve as an authorized Army COOL provider for members of the Army interested in furthering their education and career. Army COOL (Credentialing Opportunities Online) is a repository of industry-recognized credentials available to soldiers.
Vegas PBS currently has 40 courses available via Army COOL.
As part of the Army Credentialing Assistance (CA) Program, you may be eligible for financial assistance of up to $4,000 per fiscal year. For more information and to apply for funding, visit www.armyignited.com.
Interested in learning new skills or exploring new occupational possibilities?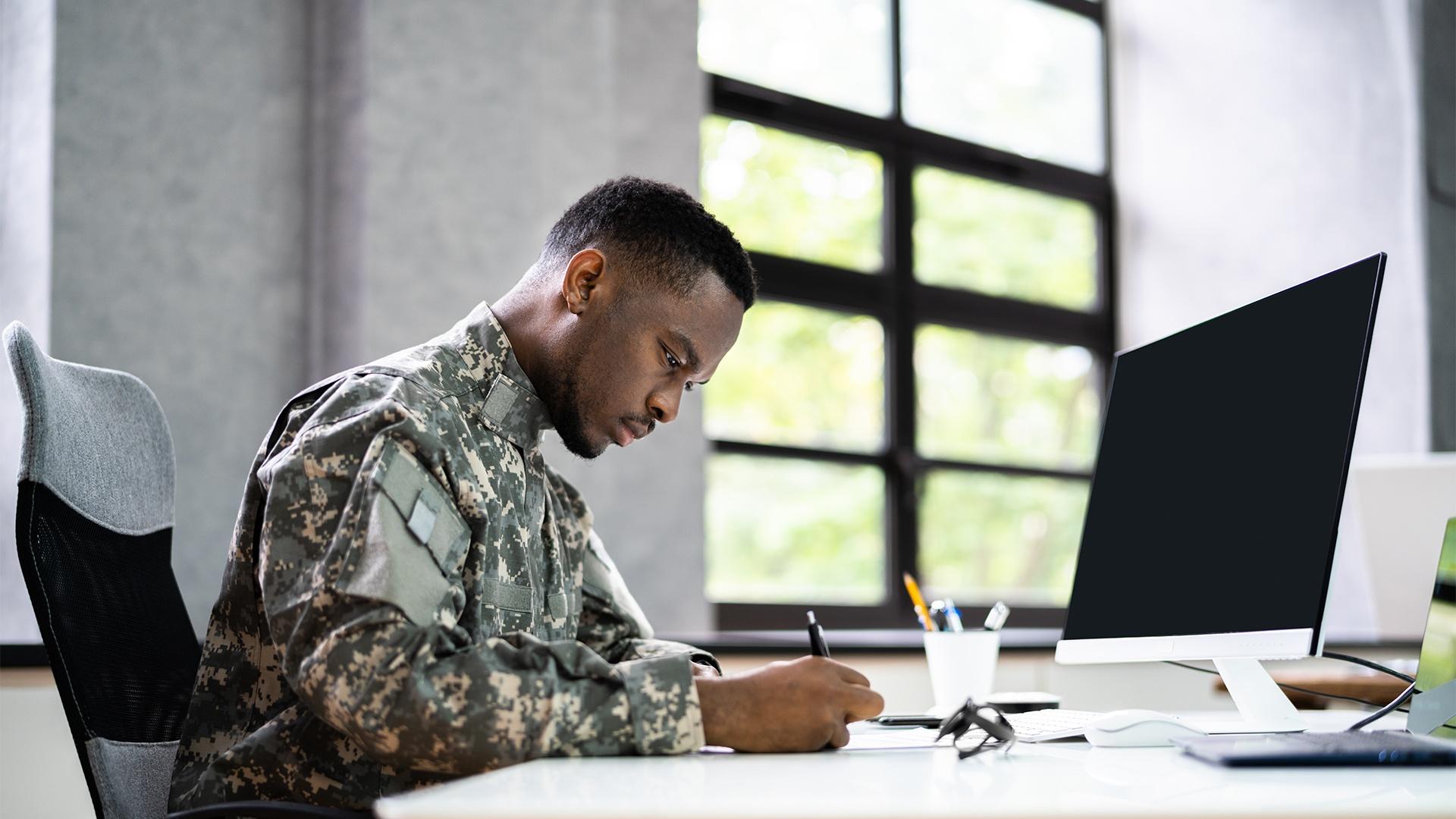 Who is eligible to participate?
Officers, Warrant Officers, Noncommissioned Officers, and Enlisted:
Active Duty Army

Army National Guard

United States Army Reserve
How to Apply for Credentialing Assistance (CA) and Get Started:
Ensure your credential is listed on Army COOL
Credentialing Assistance (CA) requests can be made at ArmyIgnitED.
Contact your State ESO/ESS to discuss the CA application process and verify eligibility.
CA funding requests must be submitted directly through ArmyIgnitED and must be made at least 30 business days prior to the start date of the course or exam.
CA funds can be applied towards courses, exam fees, books and supplies.
You will receive an email notification from ACCESS, ArmyU indicating whether your CA funding request is approved (approval notifications may be sent just a few days prior to the start of the course).
A certificate of completion must be uploaded no later than 10 business days after the course or training end date.