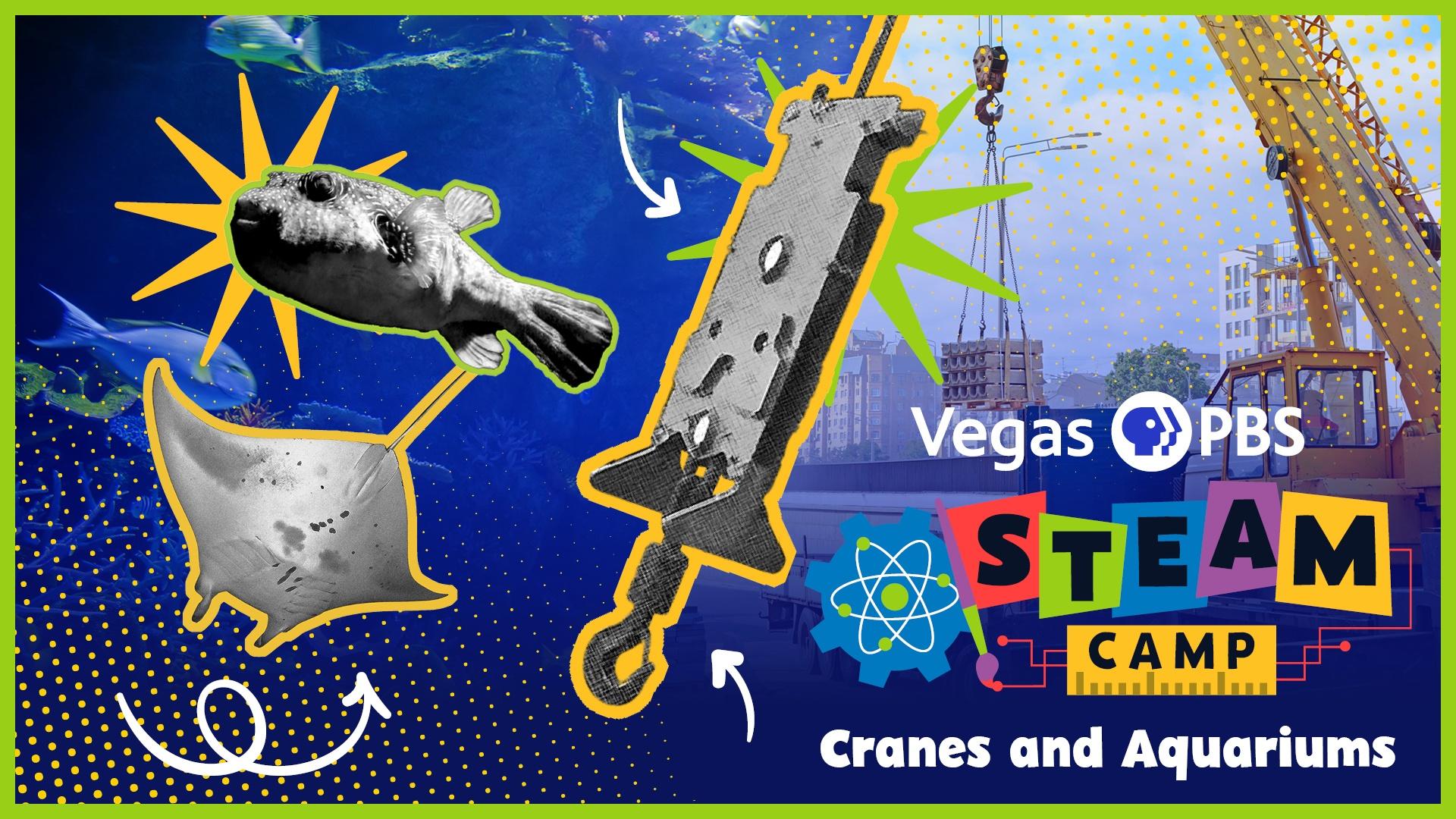 Vegas PBS STEAM Camp
Vegas PBS STEAM Camp: Cranes and Aquariums
Vegas PBS STEAM Camp | Cranes and Aquariums
SEASON 3: EPISODE 4 | Airdate: 6/9/2021
Visit the Aquarium at Silverton Casino to learn how marine biologists maintain the proper water quality and mechanical systems to support the aquatic life. Then, explore how cranes lift heavy objects to make tall buildings possible with help from Compass Equipment.
Investigate each topic further through interactive at-home STEAM challenges and book talks with librarians from the Las Vegas-Clark County Library District.
Episode Guests
Kelly Hadland, CEO, Compass Equipment
Ryan Ross, Aquarium Curator at Silverton
Jennifer Bell, Las Vegas-Clark County Library District
Andrea, Student
Abigail, Student
Ronaldo, Student
Contact Vegas PBS STEAM Camp
If you would like ideas and free resources to help you implement Vegas PBS STEAM Camp in your afterschool or summer program, contact us at:
steamcamp@vegaspbs.org

Support Vegas PBS in our mission to inspire, enrich, and educate.
Donate