Suicide Prevention in Nevada
Mental health and suicide has come into focus as the pandemic put more people into crisis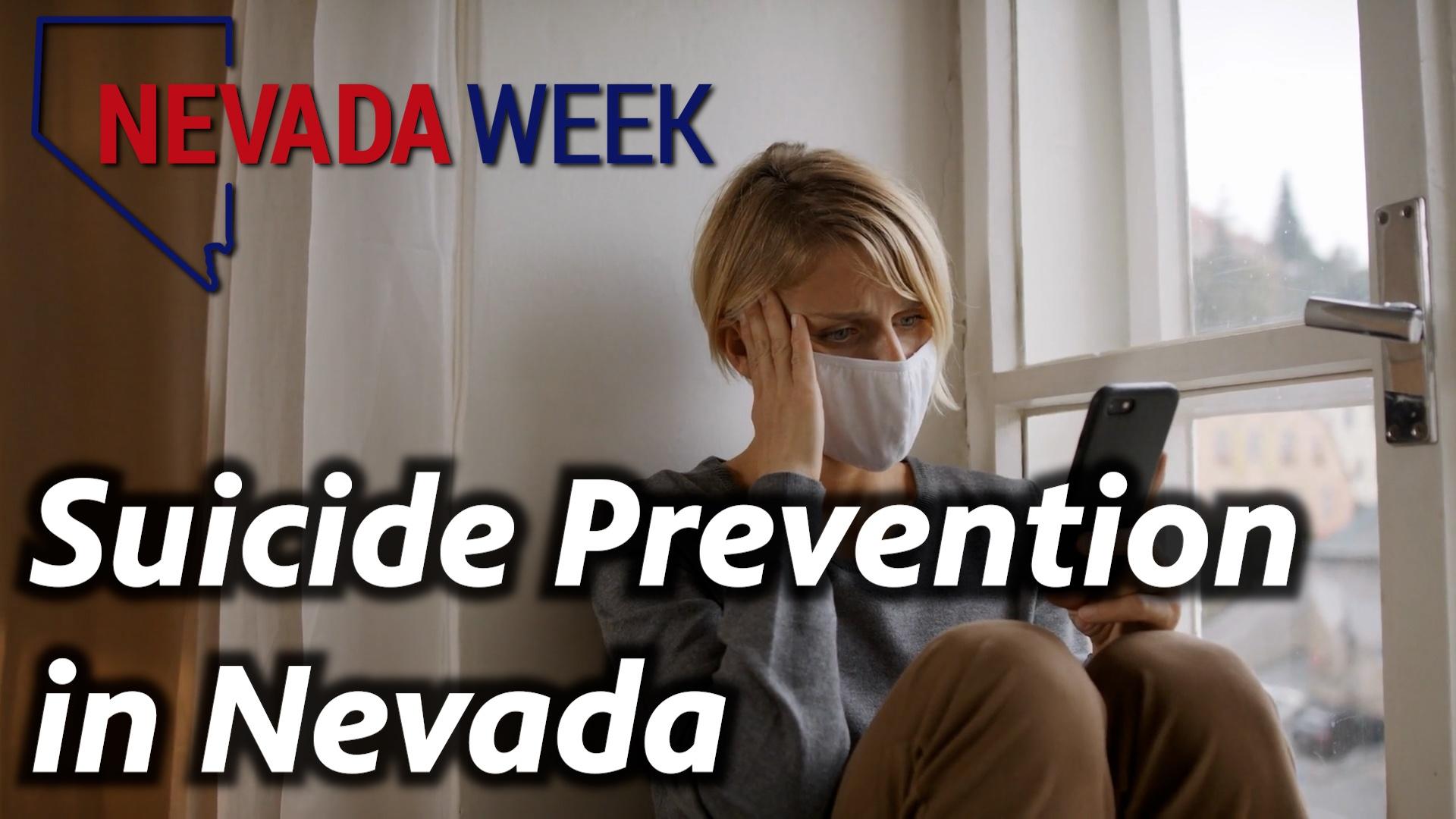 Nevada Week
Suicide Prevention in Nevada
Nevada Week |
Suicide Prevention in Nevada
SEASON 4: EPISODE 8 | Airdate: 9/3/2021
September is Suicide Prevention Month. Suicide has long been a problem in Nevada.
The Centers for Disease Control and Prevention ranked Nevada 7th highest for the rate of suicide in 2019, and it is the second leading cause of death for youth aged 15 to 24 in the state. The pandemic has made the mental health factors that contribute to suicide even worse. The stress of facing a health threat along with the financial burden people have faced from the economic fallout has pushed some people into crisis.
Reggie Burton is the founder of the Avery Burton Foundation. He is all too familiar with depression and suicide. His son took his own life just after graduating from UNLV in 2017. Burton said he was not familiar with depression when his son first started showing signs of being in a major depressive episode.
His son Avery stopped doing everyday tasks like laundry and working out. He withdrew from friends and family. He told his dad that he didn't want to go on to graduate school in the winter as he had planned.
Burton says that if people understand the signs of depression they will do a better job of handling it. He also said that transition periods in a young person's life like moving from high school to college and from college into graduate school or the working world can trigger stress and anxiety, as it did in his son, and parents should be aware of that.
Rick Egan is a suicide prevention training and outreach facilitator for the state of Nevada. He said it is important for parents to open a dialogue with their children, no matter their age, and keep that dialogue open.
He also said it is important to ask about someone's mental health status not by asking if they are okay, but ask them what they need or how they're feeling. He said providing that feeling of connectiveness is vital to address suicidal ideations.
Michelle Paul is the executive director of UNLV Practice, a mental health clinic staffed by students who are getting a degree in psychology. She noted that Nevada is 51st in the country when it comes to access to mental health services. Her clinic is trying to address that problem by training more mental health professionals.
Paul said that suicidal thoughts and behaviors can be traced to people having more pain – physical or emotional – low hope and low connectedness. She said addressing the pain, offering hope and connecting with people in crisis is key to helping them not see taking their own lives as an option.
Christina Gaglione is the clinical supervisor for Serenity Mental Health. She said that people don't have to have the symptoms of sadness to be depressed. She said people can still be depressed but not have the outward signs that we might think of. Gaglione said it is important for people to reach out for help when they need more support.
Guests
Richard Egan, Suicide Prevention Training and Outreach Facilitor, State of Nevada
Christina Gaglione, Clinical Supervisor, Serenity Mental Health
Michelle Paul, Executive Director, UNLV Practice
Reggie Burton, Founder, The Avery Burton Foundation

Support Vegas PBS in our mission to inspire, enrich, and educate.
Donate