Pandemic Now, Extreme Speed, Historic Westside Legacy Park | Nevada Week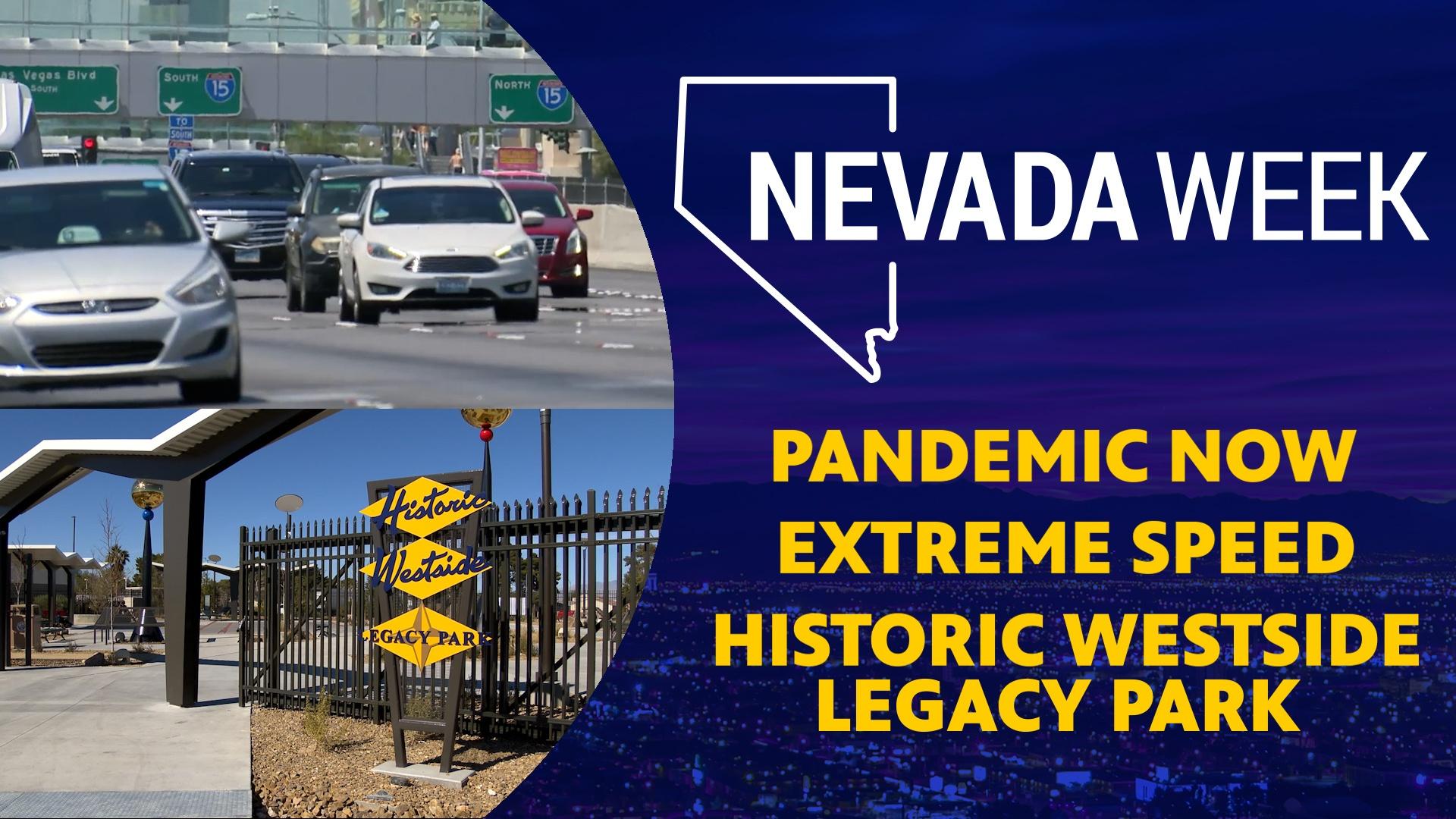 Nevada Week | Season 4
Pandemic Now | Extreme Speed | Historic Westside Legacy Park
Pandemic update, the problem of extreme speeding and the Historic Westside Legacy Park.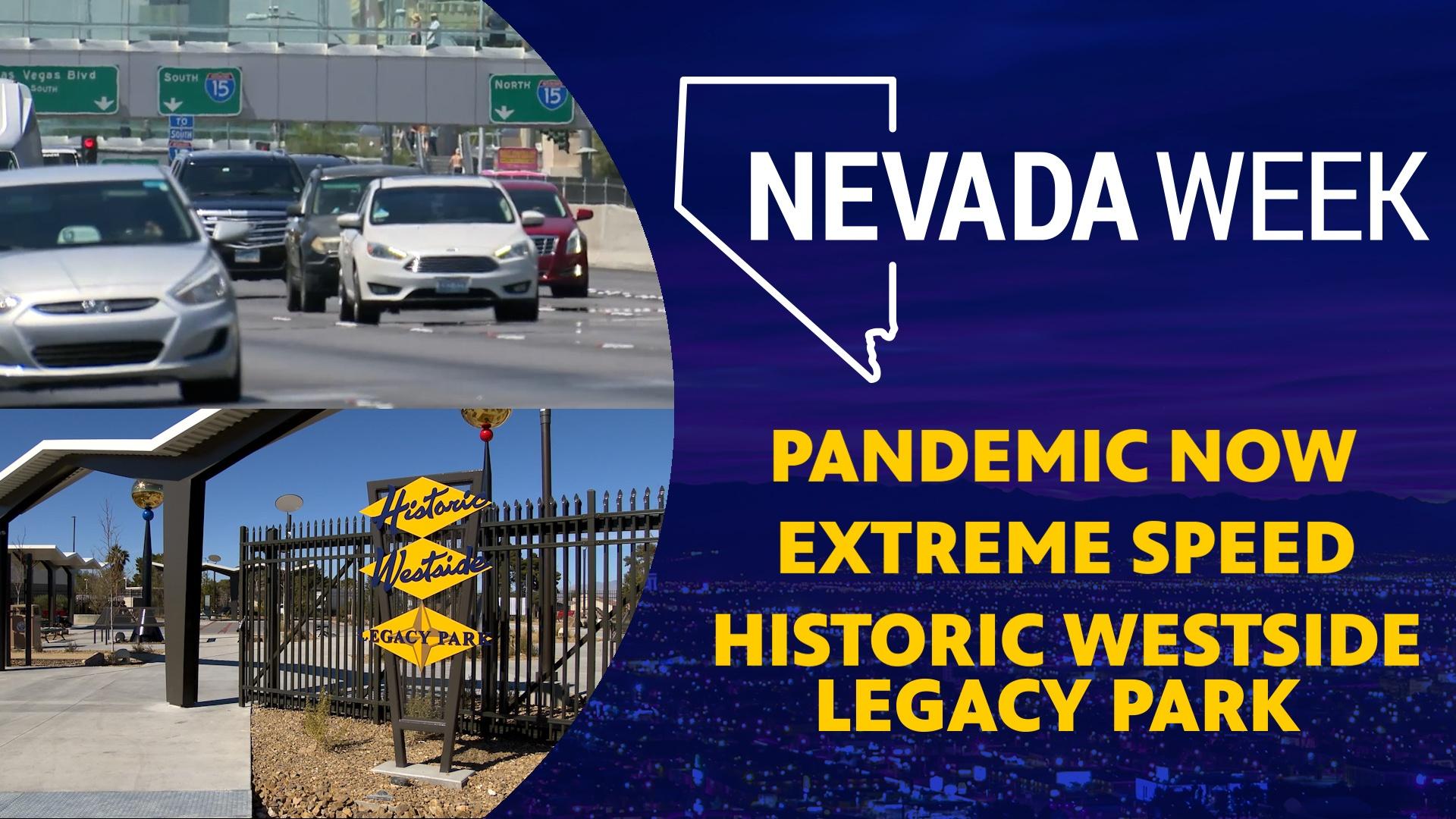 Nevada Week
Pandemic Now | Extreme Speed | Historic Westside Legacy Park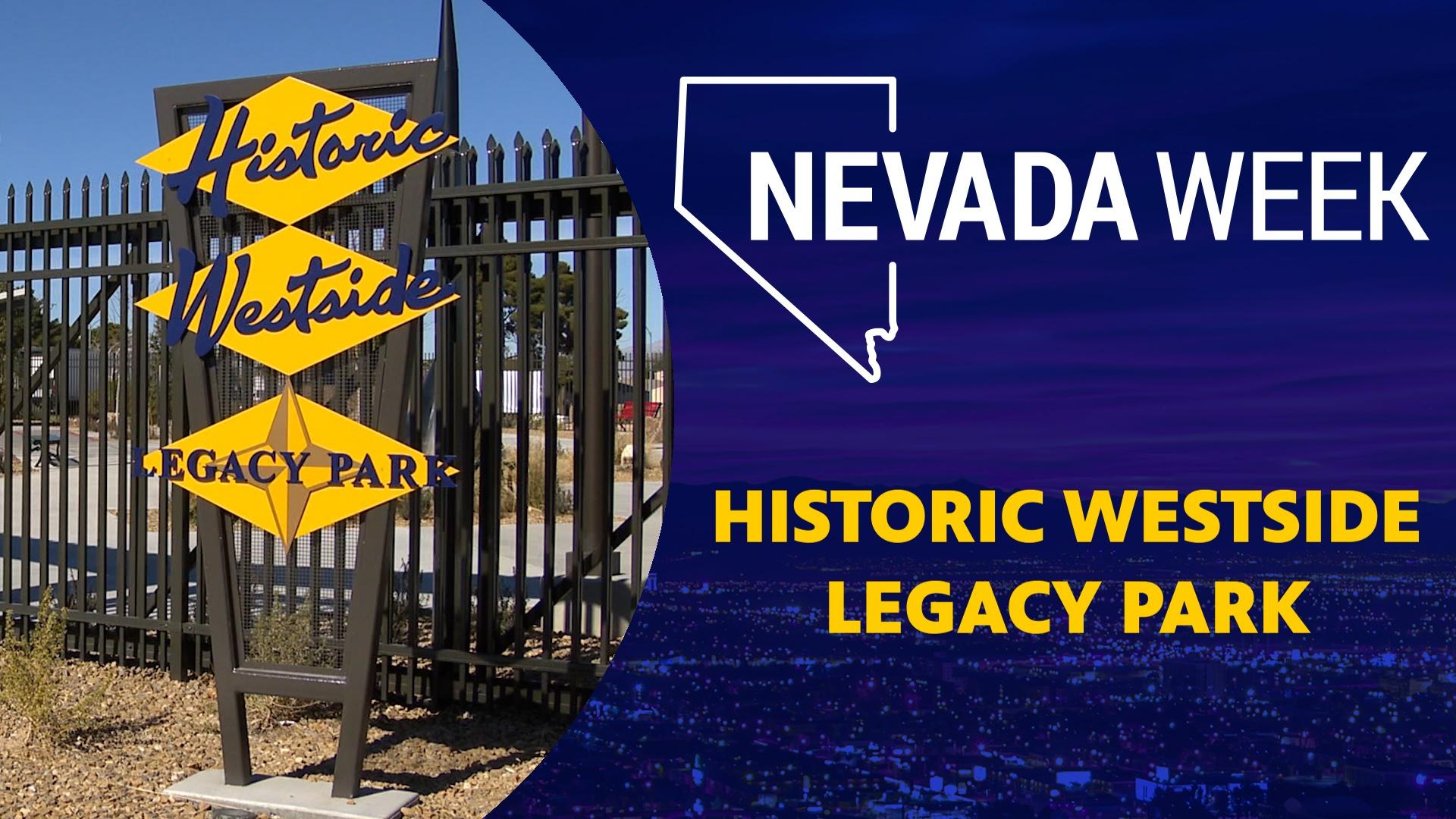 Nevada Week
Historic Westside Legacy Park
Nevada Week |
Pandemic Now, Extreme Speed, Historic Westside Legacy Park
SEASON 4: EPISODE 32| Airdate: 2/18/2022
Pandemic Update
After more than six months, Governor Steve Sisolak announced an end to Nevada's mask mandate. In January, the Omicron variant spurred a surge in coronavirus cases but since a peak in mid-January cases have steadily been declining.
Tabitha Mueller has been monitoring the pandemic for the Nevada Independent. She said that we're not really at the end of the pandemic – yet.
She said the announcement by the governor shows that we've entered into a phase of personal responsibility instead of government rules. She noted that the governor asked Nevadans to 'spread kindness' in his address announcing the dropping of the mandate.
As for health officials, she said they're not really saying much about it. They want people to check metrics like hospitalizations and test positivity rate to determine their own level of caution.
Mueller believes politics influenced Gov. Sisolak's decision in some way. Other democratically led states like New York and California have removed the mask mandates as well. The CDC is also expected to change its rules around masks soon.
Mueller said despite the obvious progress in case numbers and immunizations we are far from hitting the 80 to 90 percent vaccination rate to hit the needed herd immunity.
Dangerous Speeding
A crash on Jan. 29 in North Las Vegas is being called the deadliest crash on Nevada roadways in at least three decades. Police say Gary Dean Robinson was driving more than 100 miles per hour when he ran a red light and slammed into a minivan, killing nine people, including himself.
Andrew Bennett is the director of the Clark County Office of Traffic Safety. He said during the lockdowns of the pandemic people took advantage of the empty roads and started speeding at a tremendous rate.
"We have to reverse that thought process of 'it's okay,'" he said.
Bennett said state and local leaders have been so focused on bringing down DUI numbers that speeding has not been a part of the road safety conversation until about three years ago.
Shashi Nambisan is the director of the UNLV Transportation Research Center. He agreed with Bennett that people started speeding excessively during the lockdowns because of the empty roads and lighter traffic.
However, he also notes that there are more powerful cars on the roads now and people like to see how fast their cars can go.
"It's something that I guess some people find irresistible to push their car to its limit not necessarily to their limit," Nambisan said.
He said the problem is not just in Nevada but in other parts of the country. The Nevada Department of Public Safety recently announced that last year it issued more than 5,000 citations for drivers going more than 100 miles per hour, and most of those were issued in Clark County.
The man blamed for the horrific crash in North Las Vegas had received at least five speeding tickets in the 15 months prior to the crash. In fact, he had pleaded guilty to speeding just nine days before the deadly crash. He paid a $150 fine.
Bennett and Nambisan agreed that part of the problem is the lack of communication and interconnectivity between police jurisdictions and the courts. Bennett said the entire reason the Clark County Commission created his office was to improve the communication and coordination of all the entities involved in road safety.
The infrastructure bill passed by Congress and signed by President Joe Biden allows local governments to use road safety dollars to pay for cameras to catch speeders and red-light runners. Currently, the state statute in Nevada prohibits speeding cameras.
But both Bennett and Nambisan agree that changing that could help safety on the roads. Bennett believes it is something that should be decided on the local level, which is what he is trying to do. A change in the law last year might make it easier.
Starting in January 2023, most traffic violations will move from a criminal infraction to a civil infraction. Under criminal law, you must be allowed to confront your accuser; however, cameras can't be considered 'accusers.'
Now, under the new law, it will be a civil matter not a criminal matter, meaning they won't be covered by the same rules.
HISTORIC WESTSIDE LEGACY PARK
February is Black History Month. Las Vegas's Historic Westside is celebrating a new attraction.
Located near Martin Luther King and Lake Mead Boulevards, Historic Westside Legacy Park honors community leaders from that historically Black neighborhood. The one-acre park opened in December, and this month, a second class of honorees was announced.
The honorees at the Historic Westside Legacy Park have held far too many titles to list in this story and the same goes for their number of accomplishments.
Brenda Williams, for example, author of "Westside School: Our School, Our Community, Our Time" was the first African American to work at the Department of Motor Vehicles in Nevada and the first to work in banking in the state.
"Somebody had to break the ice," Williams said, "It just happened to be me, and it just happened to be somebody who wanted the best possible for the community."
Williams, whose late husband Monroe Williams was one of the first Black firefighters in Las Vegas, went on to work for Richard Bryan during his time as Nevada governor and U.S. senator.
"I found out what it was to be able to use somebody else's power to help get us where we needed to go as a community," she said.
Similarly, Ida Gaines, a civil rights activist, worked for a U.S. senator from Nevada. The late, longtime Senate Democratic leader Harry Reid.
"I helped people who've been denied employment where I interceded for them, helping people get into school for higher education," Gaines explained.
Ruby Duncan fought for welfare reform, finding herself in need of government assistance after falling while working in a kitchen at the Sahara.
Duncan is pictured on a display leading to Legacy Park.
In this photo from 1971, she and dozens of welfare activists, including actress Jane Fonda, marched down Las Vegas Boulevard and into Caesars Palace to protest welfare cuts.
The soon-to-be 90-year-old even helped bring food stamps to Nevada.
"I didn't know it was lobbying. We just thought we would tell the politicians the story that we need help. We had to feed our children," Duncan said.
Roosevelt Toston reported on Ruby Duncan, appearing nightly on local television as Las Vegas's first Black news anchor, and later took a job with the Las Vegas Convention and Visitors Authority.
Charged with attracting African-American tourists to Las Vegas, he helped make changes to LVCVA advertisements.
"It was always the same you know, it was African Americans loading luggage into cars and greeting people at the airport and waiting on some of the tourists at the hotel so it was never us sitting around the pool, enjoying the things that Las Vegas has to offer, us enjoying the slots and so I would always point out to my boss that we need to change this vide," Toston said.
Toston and fellow 2022 honorees will eventually have their own plaques at Legacy Park. The $3.2 million park is a joint project between the City of Las Vegas and Clark County.
County Commissioner William McCurdy's father, William McCurdy Senior, is a 2022 honoree.
"Oftentimes, progress is made in the political arena," Commissioner McCurdy said, "My father was and is someone who has consistently been on the front lines of serving the people."
"I have been doing campaigns for over thirty years and represented Congressman Horsford and Governor Sisolak and I just thank God I get the opportunity to see something that has my name," the elder McCurdy said.
Ida Gaines hopes future generations will learn from the park.
"I know that young people will walk through this park and they will see these people and learn about the contributions that they have made, and many will be inspired," she said.
While several honorees appreciate the park and recognize its importance, some believe local leaders should prioritize improving the Westside's economy. City Councilman Cedric Crear represents Ward Five, which includes the Historic Westside.
"I think we're in growth mode," he said, "I think we are in revitalization mode. I think we are into maintaining the heritage of the Historic Westside, moving the community forward. We have something called the Hundred Plan In Action."
Crear said the Hundred Plan is a strategic initiative aimed at addressing many of the challenges the community is faced with like unemployment, home revitalization and the lack of businesses and industries in the area.
"We still need a grocery store and we need a grocery store that has the same amenities that other areas have," said Williams.
"Still a lot of economic development needs to be done but things are happening that give you hope," Gaines said.
It was hope for better jobs that compelled thousands of African Americans to move to Las Vegas in the 1950s and 60s.
Segregation forced them to live on the Westside, but they made the small area their own.
Jackson Street, in its heyday, was the Westside's version of the Las Vegas Strip. And while there are many aspects of that time period Westsiders would like to forget, there's hope that a vibrant Westside won't be just a memory.
"Once upon a time Jackson Street was workable and what we used to call the Black people avenue," Duncan said.
McCurdy Senior would like to see the return of Jackson Street.
"When I close my eyes, I want to see another Jackson Street," he said, "I want to see another D street with the amenities, quality housing, anything that will benefit the quality of life of Afro-Americans in West Las Vegas,"
Guests
Tabitha Mueller, Reporter, The Nevada Independent
Andrew Bennett, Director, Clark County Office of Traffic Safety
Shashi Nambisan, Director, UNLV Transportation Research Center

Support Vegas PBS in our mission to inspire, enrich, and educate.
Donate