Las Vegas and the New Art Experience | Nevada Week
by
Published on
• Last modified on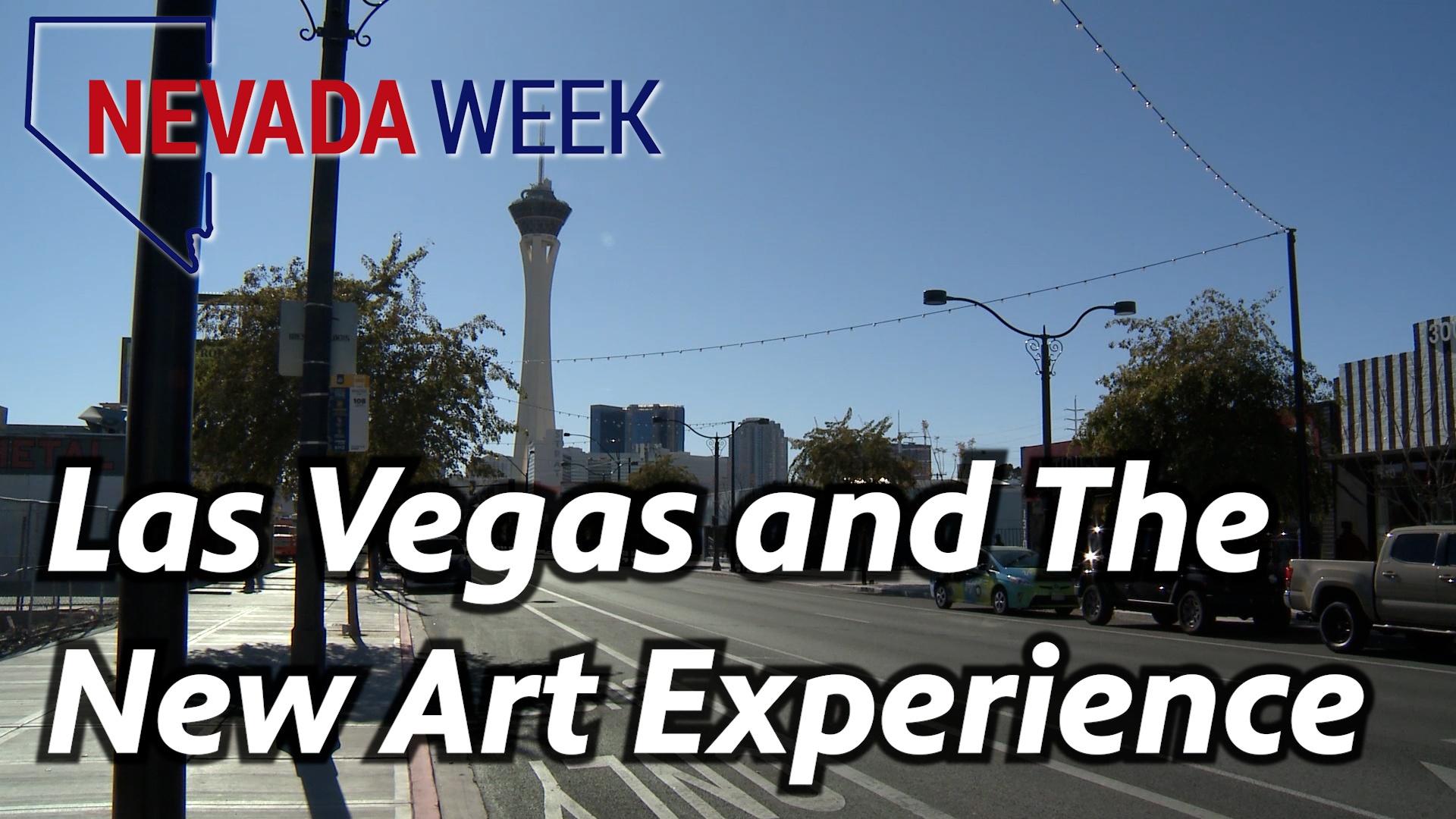 Nevada Week | Season 4
Nevada Week Season 4 Episode 17 | Las Vegas and the New Art Experience
We examine the trend of experience art and Las Vegas' role in it.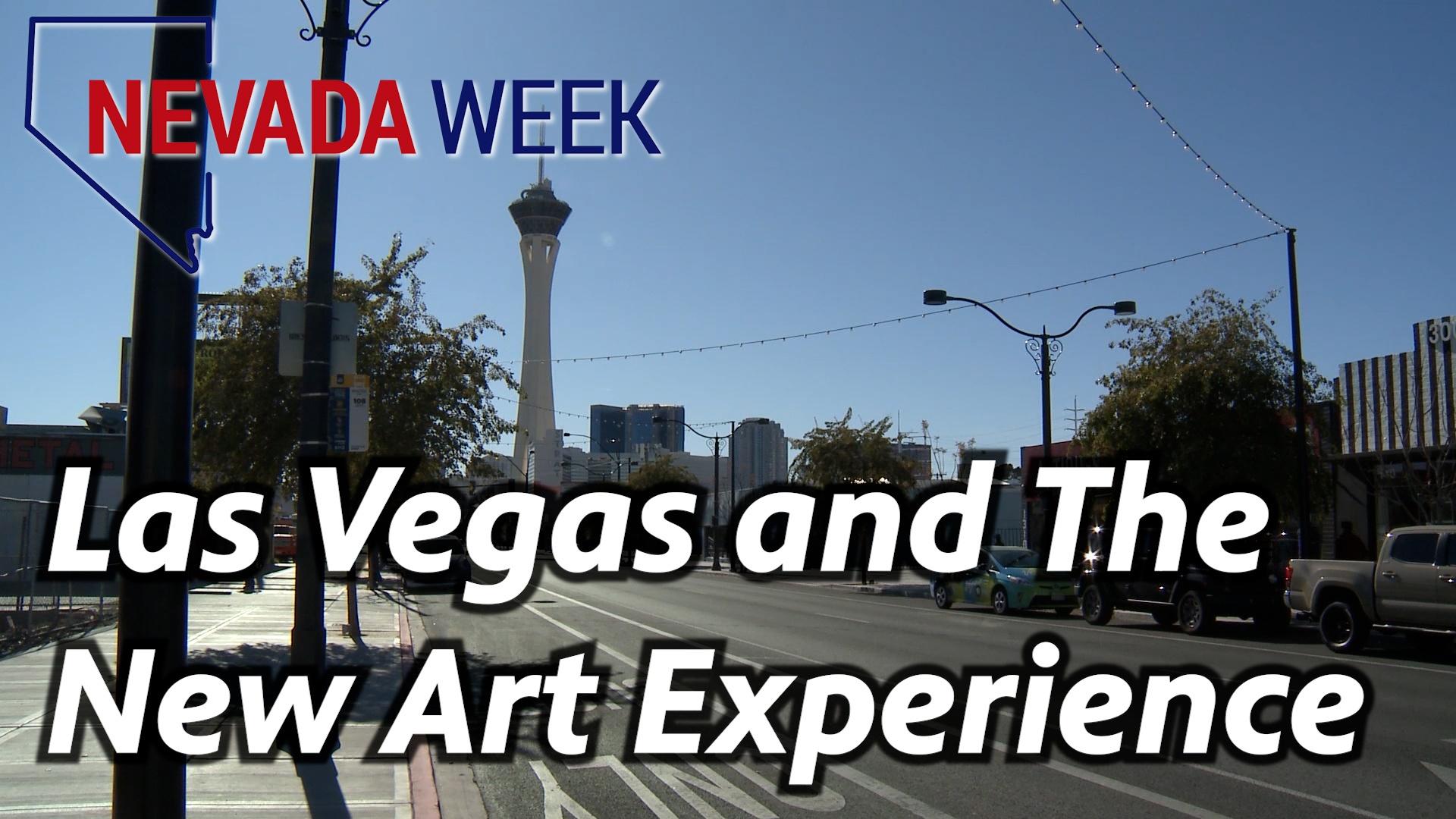 Nevada Week
Nevada Week Season 4 Episode 17 | Las Vegas and the New Art Experience
Nevada Week |
Las Vegas and the New Art Experience
SEASON 4: EPISODE 17 | Airdate: 11/5/2021
At one time, accessing works of art in Las Vegas meant visiting galleries or a private collection, perhaps traveling to a city with renowned art museums. Usually, those trips would mean visitors would observe the artwork while it was hanging on the wall or sitting in a sculpture garden.
But more and more, art is becoming an immersive experience. AREA15 just off the I-15 in an industrial area of Las Vegas offers that kind of immersive art experience. It has food and retail areas that are surrounded by art installations like Wink World and Museum Fiasco. Perhaps the best-known art exhibit is Omega Mart by the artist collective Meow Wolf.
"It's really a massive art gallery that you are in and can touch and you can impact and change. The consumer is in a position of power today that they've never been before," said AREA15 COO Dan Pelson.
Pelson said AREA15 offers something different than anything on the Strip or really anywhere else in the world.
"It's an immersive entertainment center," he explained, "It's about the experience. It's a place for people to meet, commune, connect with each other, connect with themselves be surrounded by art. Be surrounded by great food, by incredible exhibitions."
One of the experiences the space offers is the Van Gogh Experience and the Klimt Experience. Both exhibitions use light, sound and digital animation to bring to life famous artworks from Van Gogh and Klimt.
Las Vegas-based Brent Holmes questions whether digital animation enhances the works of the great masters.
He said that while the experiences can be stunning in their own way something is lost from the original works.
Alisha Kerlin is the executive director for the Marjorie Barrick Museum of Art on the UNLV campus. She remembers seeing Van Gogh's "Starry Night" at the Museum of Modern Art in New York City. She said there is something that is lost when the painting is turned into a picture. The original work has texture from the thickness of the paint and viewers can follow Van Gogh's brush strokes.
However, she doesn't see the difference between the posters made of "Starry Night" and the immersive experience now found at AREA15.
Brian "Paco" Alvarez is the CEO of Psionic Art Works and has been an important part of the Las Vegas art and culture scene for many years.
He agrees that something is lost in these types of projecting mapping experiences. He said they are often not executed well and that the rooms they're in often aren't ideal for the experience.
Holmes believes resources would be better spent on bringing the actual painting to Las Vegas so everyone can get a glimpse of the real thing.
An art form that is almost singularly associated with Las Vegas is neon. The city is famous for its incredible neon signs that have lined the Strip and downtown for decades.
The Neon Museum has collected, restored and now displays those signs. It also brings in artists to create their own neon-inspired exhibitions. Craig Winslow created his show "Brilliant!" based on research about the neon signs. The exhibition uses projection mapping, re-lit old signs and music to create an immersive experience.
"'Brilliant!' is truly unique in today's modern art experiences because it brings art and technology together with history and it truly tells this beautiful narrative of these signs being able to shine for you again," Winslow said.
Guests
Alisha Kerlin, Executive Director, Marjorie Barrick Museum of Art
Brian "Paco" Alvarez, CEO, Psionic Art Works
Brent Holmes, Artist

Show Interviews
Aaron Berger, Executive Director, Neon Museum
Craig Winslow, Digital Artist, Brilliant!
Dan Pelson, Chief Operating Officer, AREA15

Resources

Support Vegas PBS in our mission to inspire, enrich, and educate.
Donate