Census, Sports City and Tupac - 25 Years Later | Nevada Week
by
Published on
• Last modified on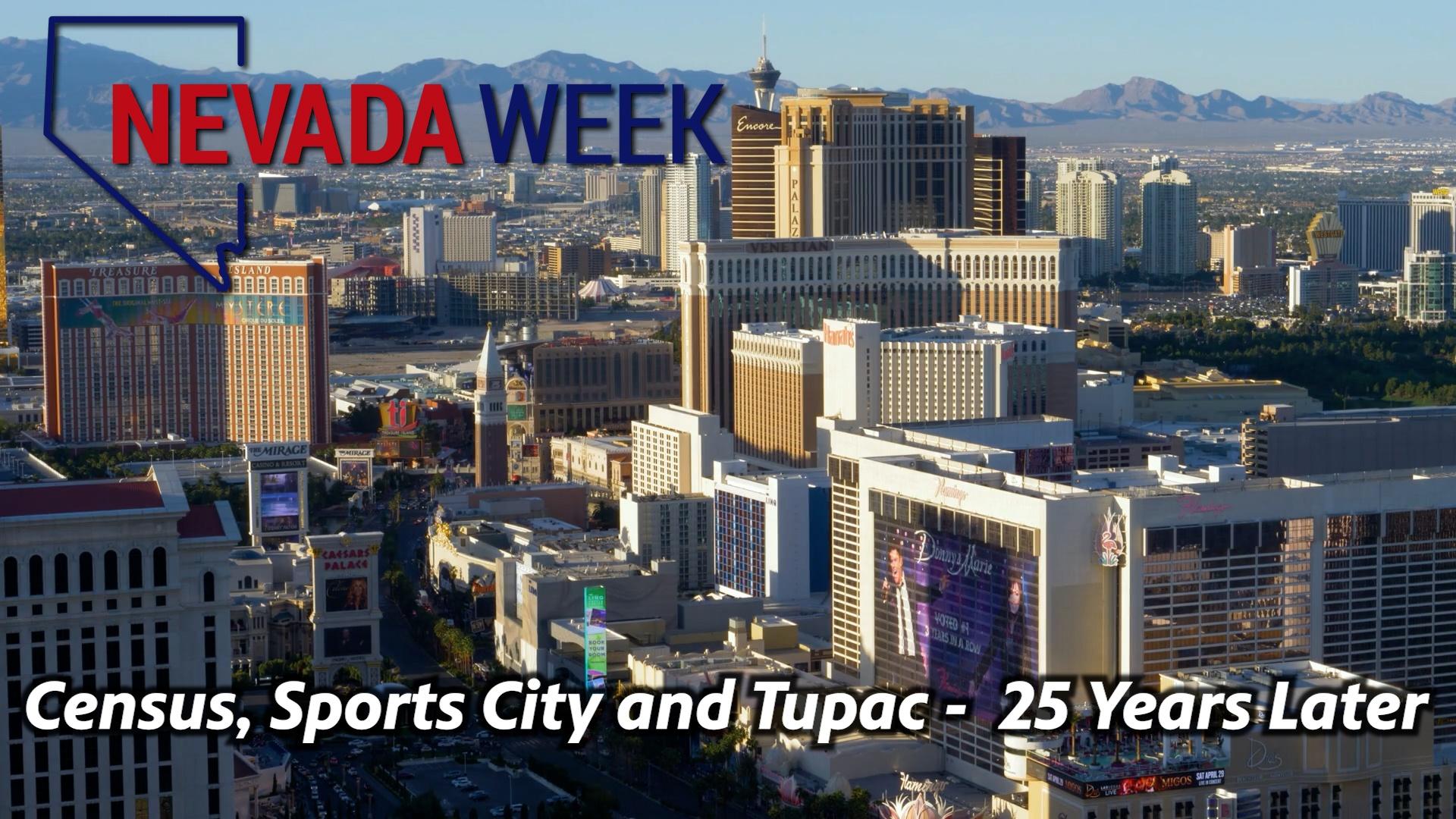 Nevada Week | Season 4
Census, Sports City and Tupac - 25 Years Later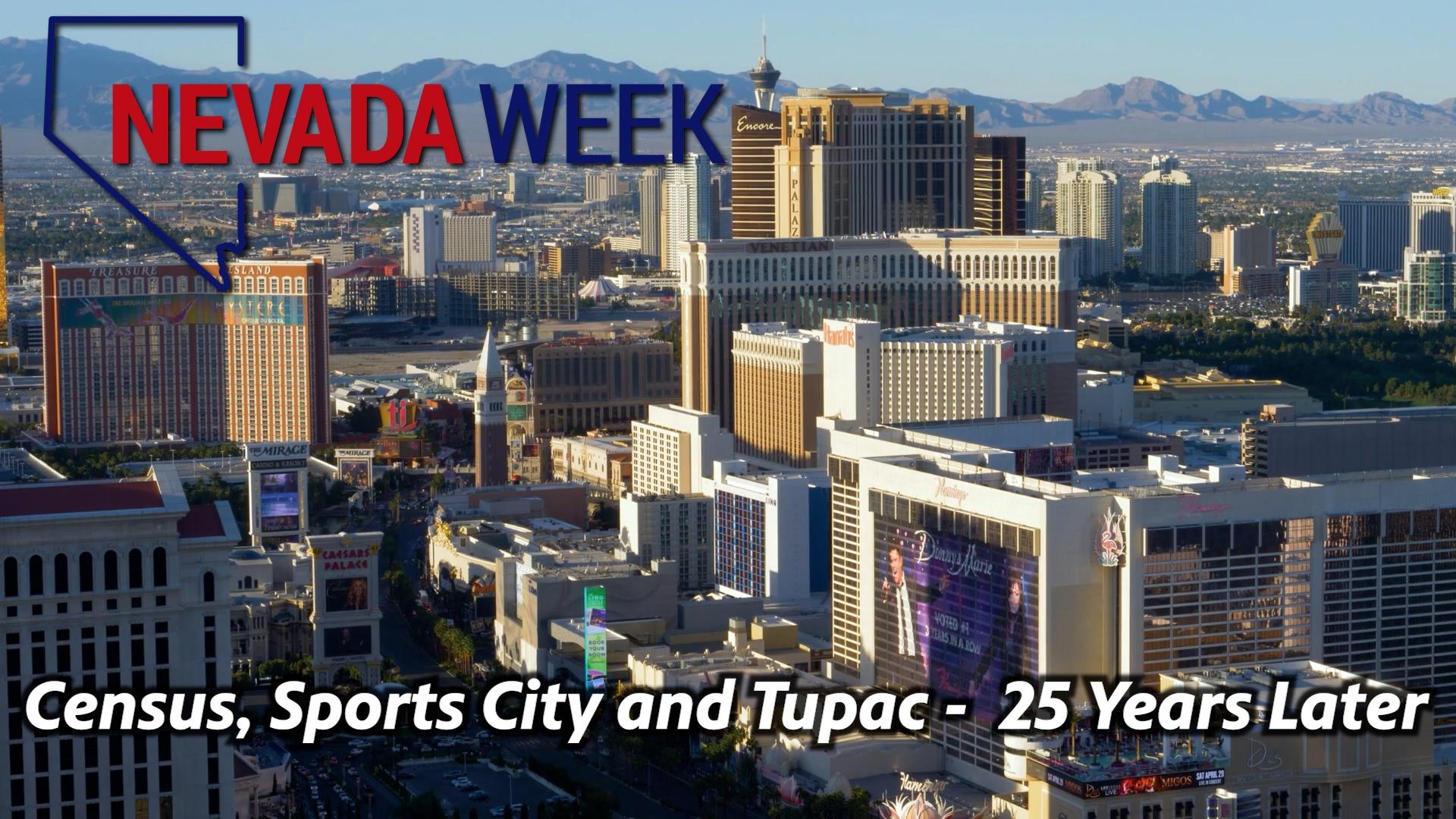 Nevada Week
Census, Sports City and Tupac - 25 Years Later
Nevada Week |
Census, Sports City and Tupac - 25 Years Later
SEASON 4: EPISODE 11 | Airdate: 9/24/2021
2020 Census and Redistricting
Every ten years, we get counted. The Census Bureau sets out to see how many people live in the United States, and in the process, it also gathers information about age, race, gender, income and a myriad of other important details.
Initial census tallies reveal two stark population realities in Nevada. First, we're growing fast, but maybe not as fast as ten years ago. Second, we're diversifying at a much greater rate. The result is a Nevada that is now home to one of the most racially and ethnically diverse populations in the country.
Nevada gained 404,000 residents in the past ten years. it now tops 3.1 million. The 18 and older population grew by more than 18 percent. The 18 and under population grew by 4 percent. The population has become more diverse. The state is now the third most ethnically diverse in the country, according to the bureau's Diversity Index. It is bested only by Hawaii and California.
In fact, one of the big takeaways from the census is the growing number of people who identified themselves as white and another race. Overall, there was a 316 percent jump in that number. In Nevada, the number of people identifying as multi-racial jumped by 244 percent.
People who say they are two or more races make up 14 percent of the state's population, compared with 4.7 percent a decade ago.
April Corbin Girnus is a reporter for the Nevada Current she said the fastest growing counties in Nevada were Clark, Nye and Washoe counties. Some of the other rural counties either lost population or remained flat.
She believes the reason more people are identifying as two or more races is a new level of comfort around the question of race. Corbin Girnus said people, who in the past might have been considered 'white-passing,' are now ready to identify as multi-racial.
The changes in population will certainly have impacts on politics and voting. Dan Lee is an assistant professor of political science at UNLV. He said Nevada is becoming a blue state rather than a swing state. But he noted that Nevada is not going blue by a large margin. He said young voters, especially those from a racial minority, are less likely to vote, which means it is not a given that Democrats are taking over the Silver State.
The census has several purposes but one of the main reasons it's done is to redraw voting districts.
Corbin Girnus said the redistricting process aims to have an equal number of voters in each voting district so that lawmakers are representing the same number of people. However, it is a political process because those in power, in this case, the Nevada Legislature, get to make the final decisions about where those lines are drawn.
Since all the levers of power in Nevada are held by Democrats, redistricting is likely going to be a smooth process but Corbin Girnus notes there are a lot of things that can be done in the process to help the party in power.
This years' redistricting will be done in a special session since the results of the census were delayed because of several factors, most notably the coronavirus pandemic.
Lee also pointed out that Gov. Steve Sisolak, who is a Democrat, also has a say in how districts are redrawn.
In 2011, the Legislature was controlled by Democrats but the governor was a Republican. That led to lawsuits around redistricting.
He said that Nevada has one congressional district that is heavily Republican. One that is heavily Democratic and two swing districts. He believes Democrats will work to make the two swing districts safer for Democrats.
One of those swing districts, Congresswoman Susie Lee's district in the southern part of the Las Vegas valley, has an extra 80,000 people in it, which means they'll have to be moved to another district to meet the congressional district limits.
Las Vegas Sports City
Las Vegas is going all-in on professional sports. With new arenas and new franchises, tourism leaders are suddenly touting the city as the "Greatest Arena on Earth." But why now? What's attracting professional sports teams to Las Vegas?
"The changing of the legal landscape with regards to sports betting is what opened up Las Vegas for sports business," said Nancy Lough, the co-director of UNLV's Sports Research and Innovation Initiative. "The gambling issue was a major issue that was keeping every commissioner of every major sport from considering Las Vegas as a viable market. "
Lough said the private-public partnership is another big factor that brought the Las Vegas Raiders here.
"We created a tax structure that added a little bit to the room nights, and that tax goes directly toward that beautiful new facility that we get to call home here – the Allegiant Stadium," she said.
In addition to all the other factors attracting professional sports to Las Vegas, there's always the lure of Las Vegas' tourism base. More visitors means more fans, more money and more teams coming to town in the future. 
"It's an exciting time to be in Las Vegas. There's more professional sports teams on the horizon," she said, "MLS – Major League Soccer is a high probability. Right now, the Oakland A's have been to Las Vegas for multiple visits. They're very serious about moving to Las Vegas. Probably even more likely than both of those is an NBA franchise."
And Las Vegas is actively preparing for the influx of professional sports and all that comes with them. That preparation includes a ready workforce; the University of Nevada, Las Vegas is paving the way.
"We have offerings at the academic level that are going to prepare these people to work for all of these franchises, all these events, the management of these new facilities," Lough said.
Las Vegas is world-famous for its gaming, lodging, entertainment and culinary offerings.  Soon it may also be known as "Sports City." 
Tupac: 25 Years Later
Tupac Shakur was more than a musician. He was a hip-hop innovator and a provocateur. He was shot and killed in Las Vegas 25 years ago this month.
Journalist Andreas Hale said Shakur was one of the first Renaissance men in hip hop. He was interested not just in making records, but in acting and politics. Hale said Shakur was bigger than hip hop and led the way for other artists now to do multiple projects during their careers.
He said Shakur was becoming more and more conscious of how his words were being used against him before he was killed, Hale believes, the late artist was starting to pull away from some of the ways he was being portrayed in the media.
And since he died when he was just 25 years old, Hale said it is hard to know what exactly Shakur's career might have been like if he had lived.
Guests
Dan Lee, Assistant Professor of Political Science, UNLV
April Corbin Girnus, Reporter, Nevada Current
Andreas Hale, Senior Editor of Combat Sports, The Sporting News

Support Vegas PBS in our mission to inspire, enrich, and educate.
Donate