Public Health Update
A look at public health issues facing Southern Nevada, including monkey pox and COVID.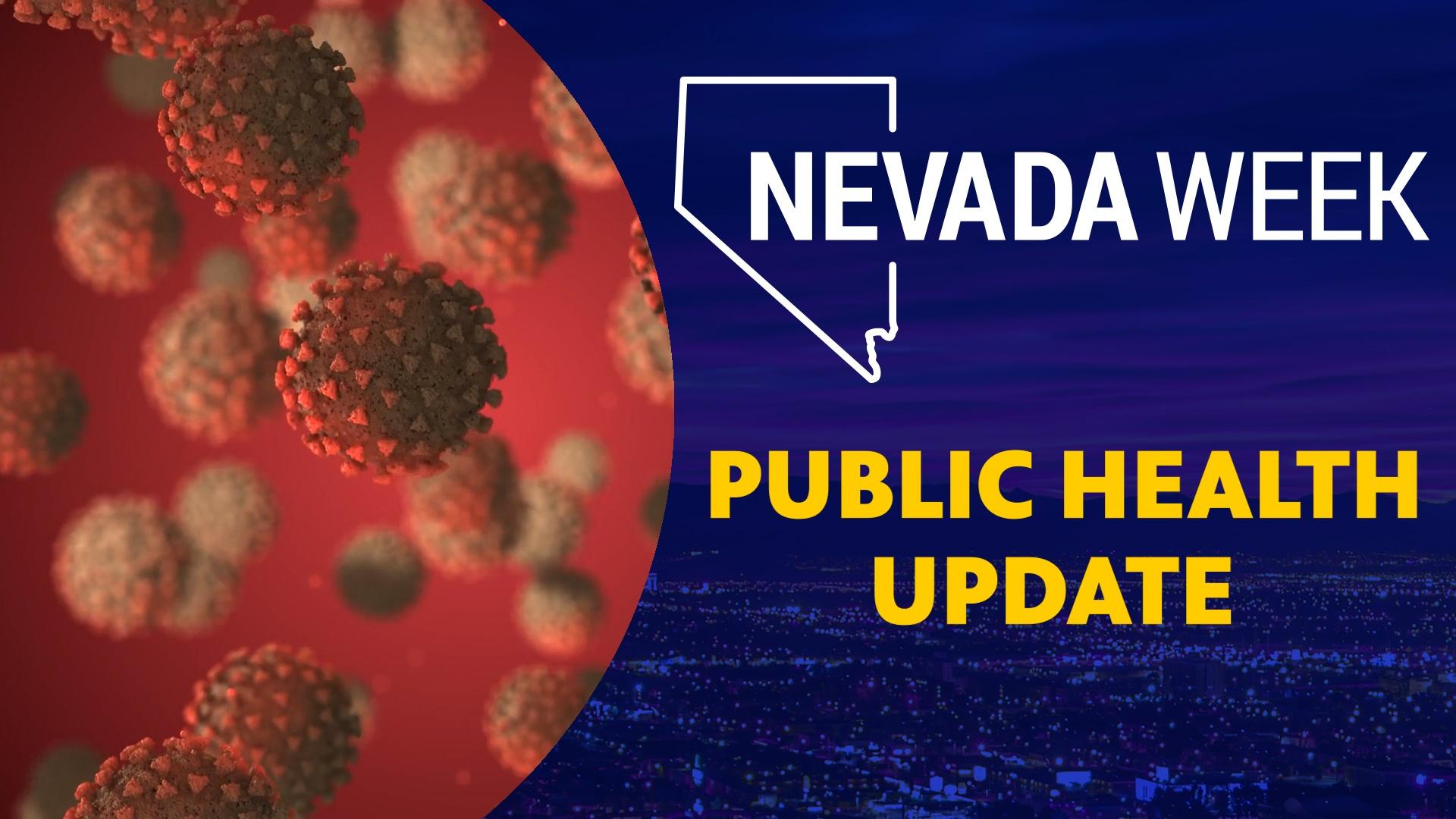 Nevada Week
Public Health Update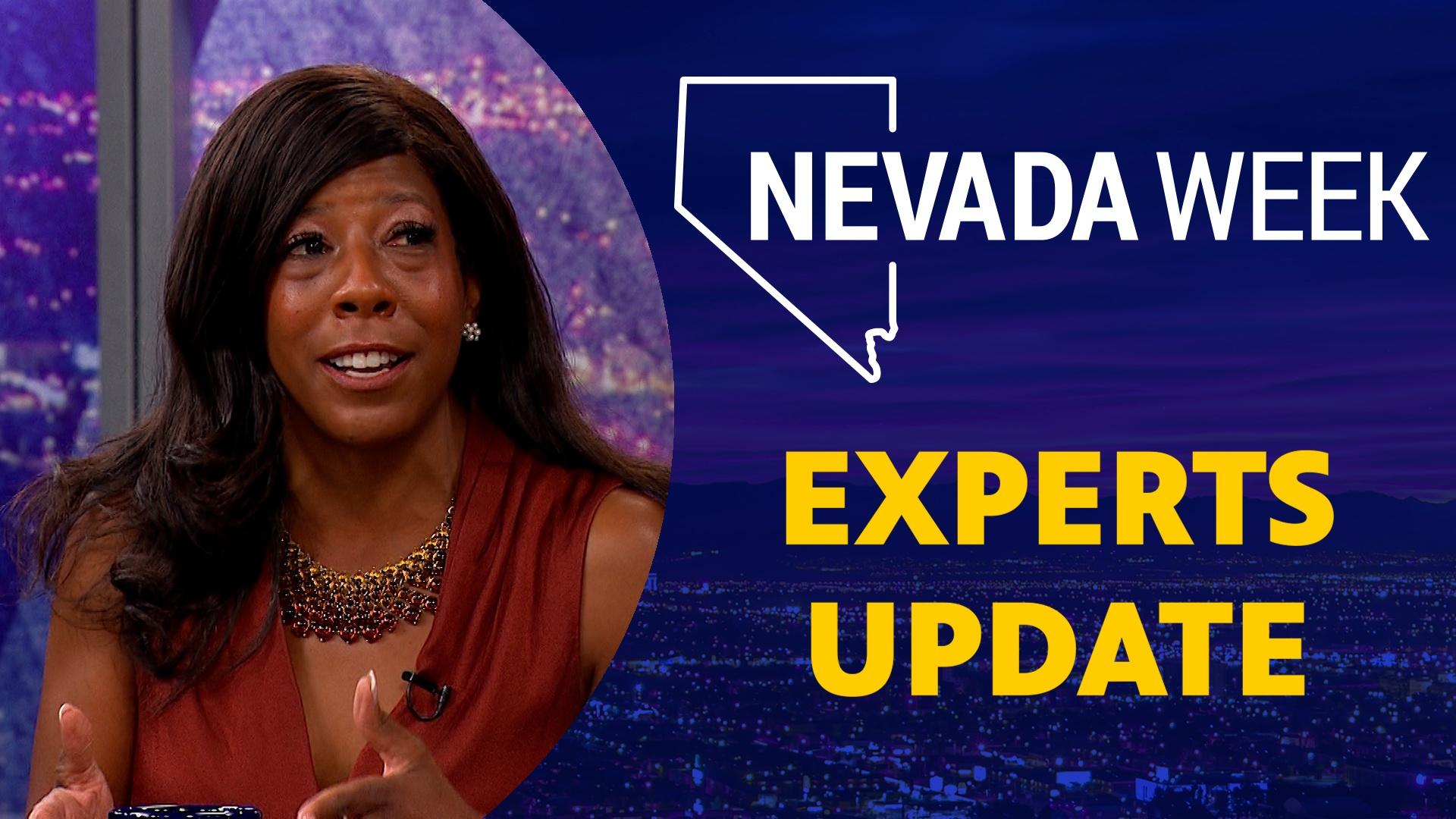 Nevada Week
Experts Update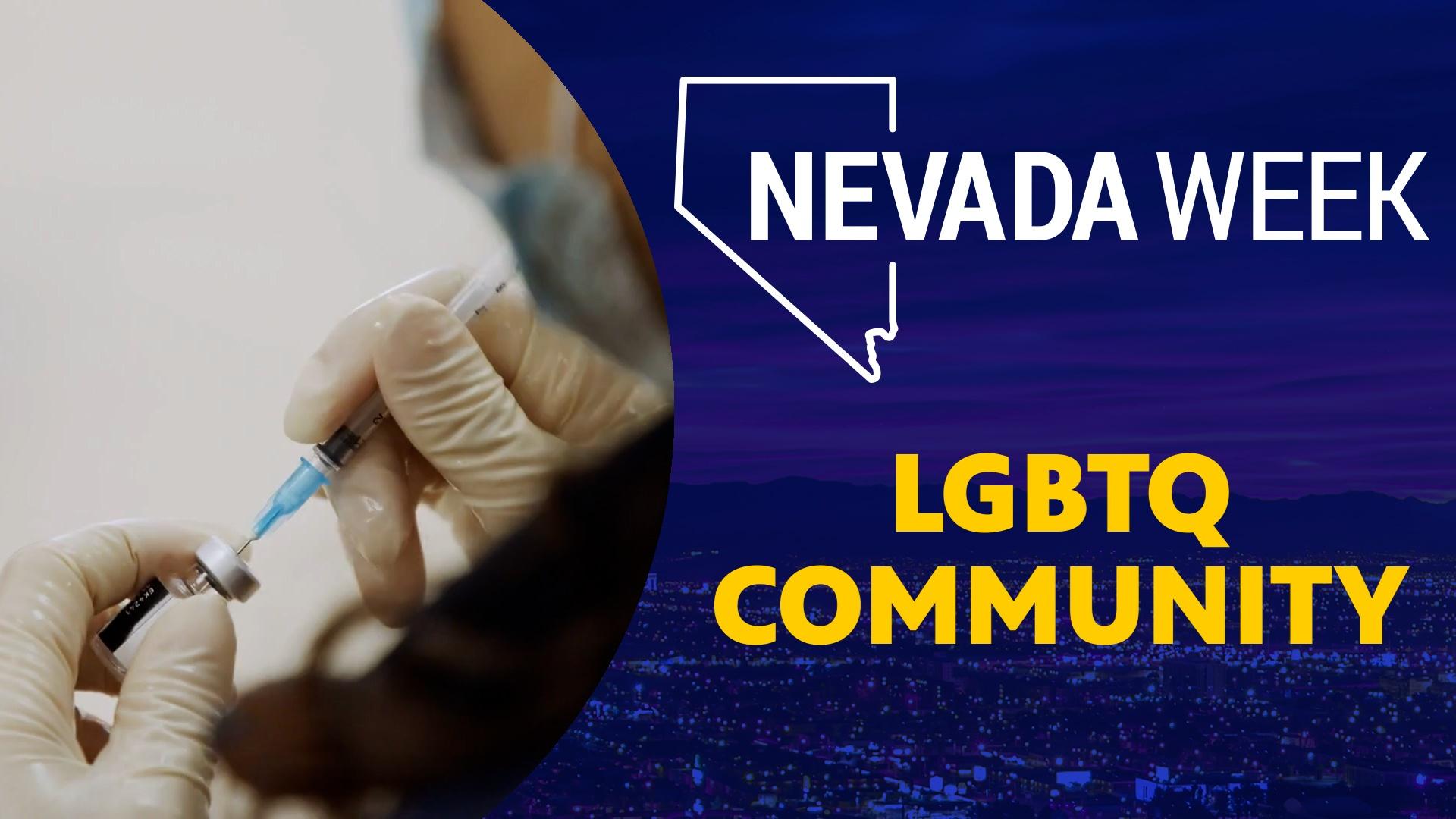 Nevada Week
LGBTQ Community
Nevada Week |
Public Health Update
SEASON 5: EPISODE 6 | Airdate: 8/19/2022
There is a new threat to public health. The U.S. declared monkeypox a national emergency, following the World Health Organization classifying the outbreak as a global emergency.
The new threat arrives as COVID-19 continues to circulate, infecting people who have been vaccinated and boosted and reinfecting people who have had it before.
Brian Labus, assistant professor at UNLV's School of Public Health, said that despite the spread of monkeypox, COVID-19 is still a bigger threat to the general population. He said that monkeypox is not widespread throughout the community and there is a lower threat of becoming seriously ill from it. In addition, COVID-19's mortality rate is much higher than monkeypox.
Christina Madison is a doctor of pharmacy and CEO of the Public Health Pharmacist. She said that while that is true it also depends on the population. For members of the LGBTQ community, there is a higher risk.
"If you do identify in the queer space then it is definitely something you should be looking out for and getting vaccinated if you can," she said.
Kimberly Franich is the communicable disease manager at the Southern Nevada Health District. She noted that anyone can get monkeypox through close physical contact but it is spreading quicker than many people in the health care community expected.
Dr. Shadaba Asad is an infectious disease specialist at University Medical Center. She said that all though monkeypox is currently being transmitted more rapidly among men who have sex with men it is not a sexually transmitted disease. Instead, she said it should be called a "sexually transmissible disease," meaning that it can be transmitted through sexual intercourse but that is not the only way it can be transmitted.
Dr. Asad also noted that unlike other diseases that can be transmitted through sexual intercourse a condom does not prevent infection. She said people who have monkeypox are infectious when they start showing symptoms of fever, cough and sore throat, which is a few days before the rash appears.
However, once the rash is gone and clean skin emerges, the person who had monkeypox is now immune to the disease and can't get it or transmit it.
Right now, there is a lot of confusion around the monkeypox vaccine. There is a low supply and people are not sure where and how to get it, Franich said. She said the health district is working with its partners to address those concerns and roll out as much monkeypox vaccine as fast as it can.
Madison said it helps that new guidelines from the FDA will help in efforts to get people at higher risk vaccinated. The new guidelines allow one dose of the vaccine to be split into five doses by administrating it under the skin, or intradermal, for people 18 years and up. For those 18 years and younger, it will still need to be administered subcutaneously, or under the fat.
Madison said she recently helped distribute the vaccine at a clinic and they were able to give out 300 doses of the vaccine.
One group that is helping in that effort is Silver State Equality, Nevada's statewide LGBTQ+ civil rights organization. The group held a series of listening sessions during the height of the pandemic to find out about any hesitancy around getting the COVID-19 vaccine.
Now, they're using that information to be ready to help get out the monkeypox vaccine. Andre Wade is the state director of Silver State Equality. He said that many in the LGBTQ community, especially gay and bisexual men, are used to going through the contact tracing protocols because of testing and tracing of HIV.
He said that helped in efforts to get people in the gay and lesbian community vaccinated for COVID-19. He's hopeful the same messaging will help around monkeypox.
There is a concern because monkeypox has already been used in homophobic rhetoric, similar to what happened with HIV/AIDS in the 80s. Wade said it can be stigmatizing to talk about monkeypox as a disease that only impacts men who have sex with men but it can also be stigmatizing if people don't talk about who is at a higher risk.
Wade and Silver State Equality will be working with health care partners to push out information about vaccines and who should get them.
As for COVID-19, Labus said Southern Nevada is finally getting some good news.
"For the first time in a long time, we're at that low level of transmission within our community. It's nice to see our numbers low," he said.
That does not mean that COVID-19 has gone away and people who are at higher risk for serious illness should still take precautions
Madison and Asad are also encouraging everyone to get up-to-date on their coronavirus vaccines. Asad said that people 5 years old and older should have one booster and those 50 years and up should have two boosters
She said the only advantage to waiting until the fall is that the new booster might align better with current variants. Plus, the booster might be combined with a flu vaccine for the fall.
Madison reminds everyone to take into consideration their individual COVID-19 risks. She noted that even the first lady, Jill Biden, tested positive after getting vaccinated and boosted. Madison said that people need to remember that getting vaccinated is not a "silver bullet" against ever getting the coronavirus. Instead, it is the best way to keep from getting seriously ill and dying from COVID-19.
Guests
Brian Labus, Assistant Professor, UNLV School of Public Health
Kimberly Franich, Communicable Disease Manager, Southern Nevada Health District
Christina Madison, Doctor of Pharmacy, The Public Health Pharmacist
Dr. Shadaba Asad, Director of Infectious Disease, University Medical Center
Andre Wade, State Director, Silver State Equality

Support Vegas PBS in our mission to inspire, enrich, and educate.
Donate