Las Vegas Aces Win and Arts and the Economy | Nevada Week
by
Published on
• Last modified on

Nevada Week | Season 5
Las Vegas Aces Win and Arts and the Economy
A look at the Las Vegas Aces big win and the impact of arts on Southern Nevada's economy.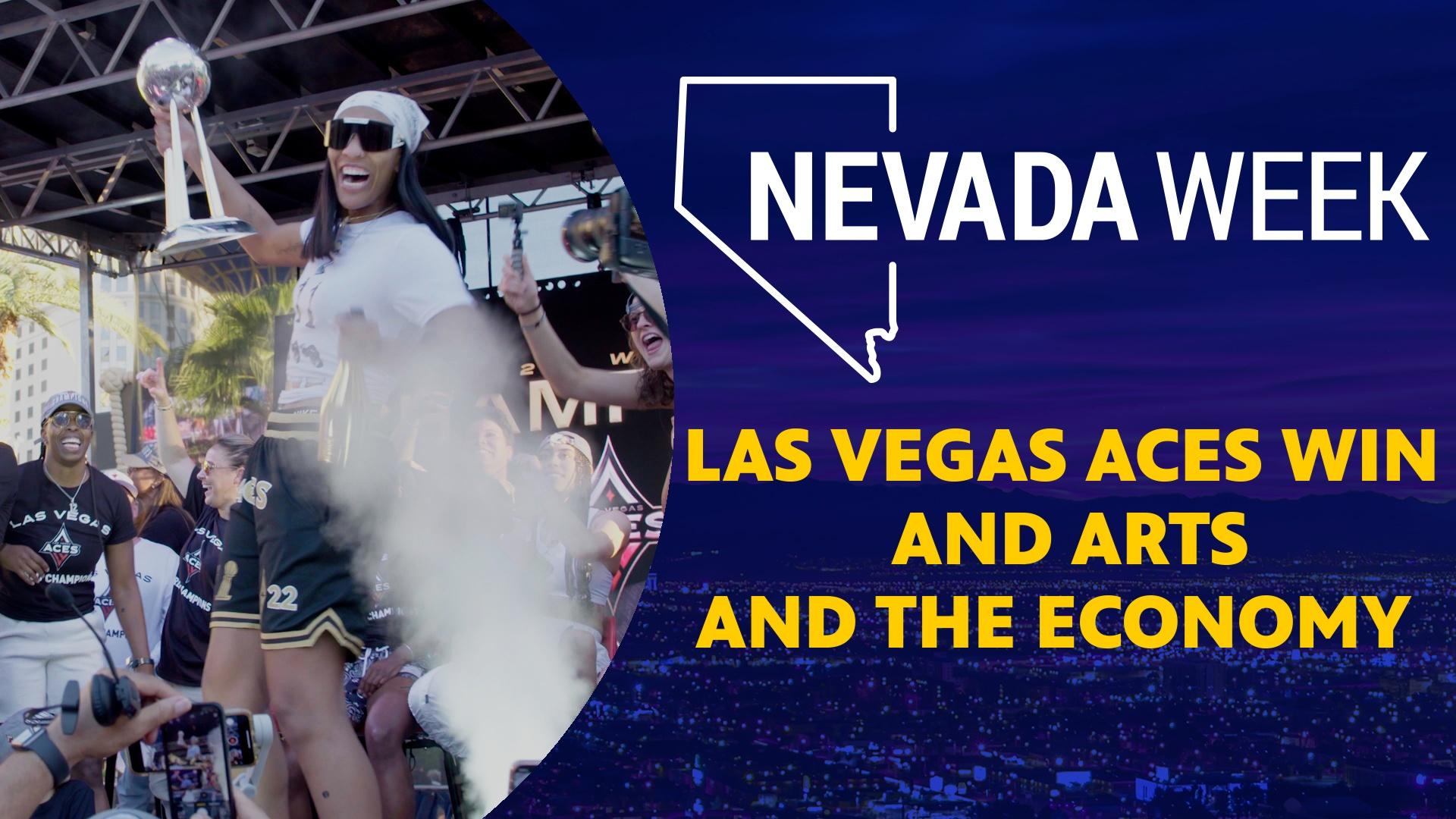 Nevada Week
Las Vegas Aces Win and Arts and the Economy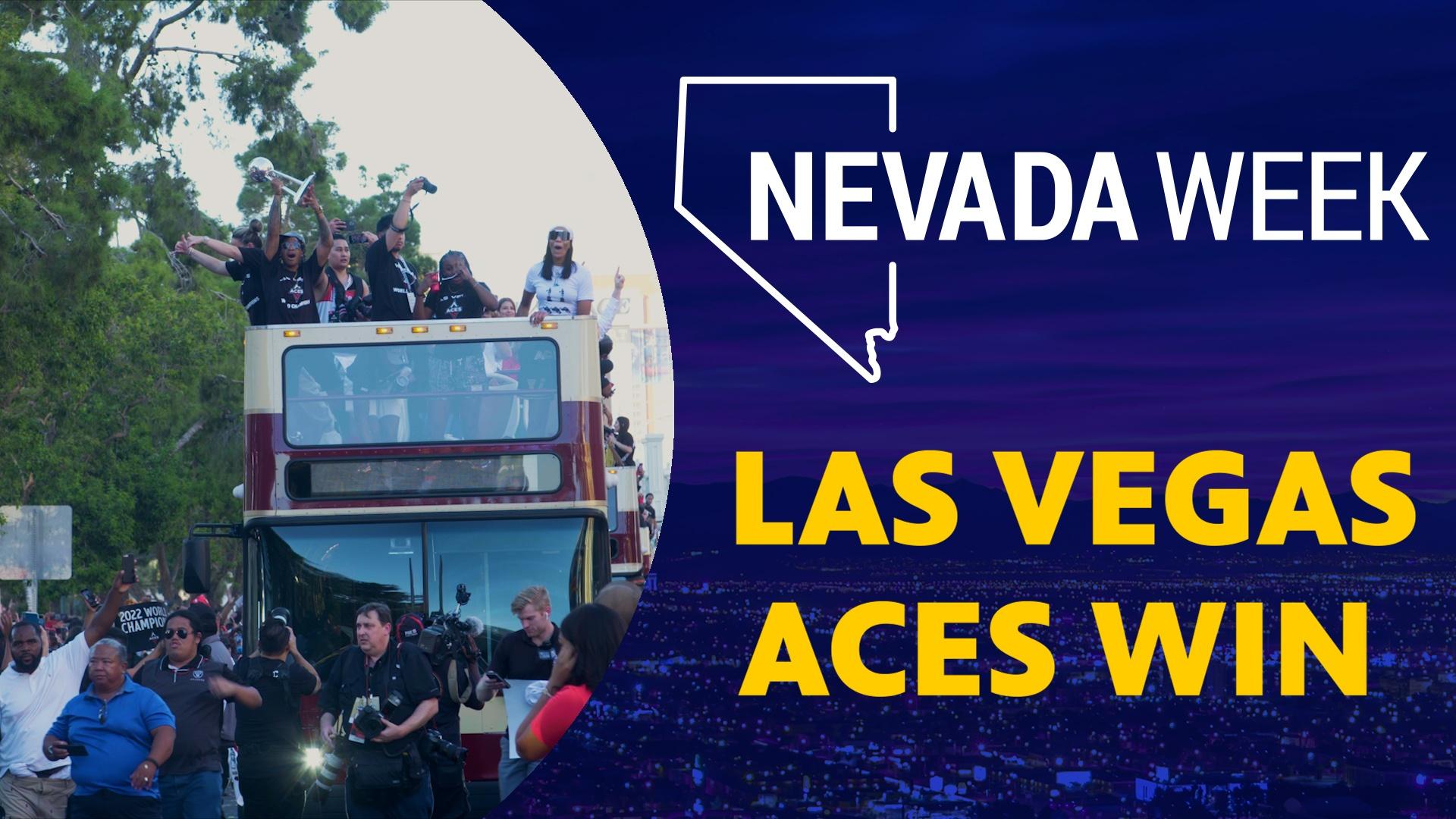 Nevada Week
Las Vegas Aces Win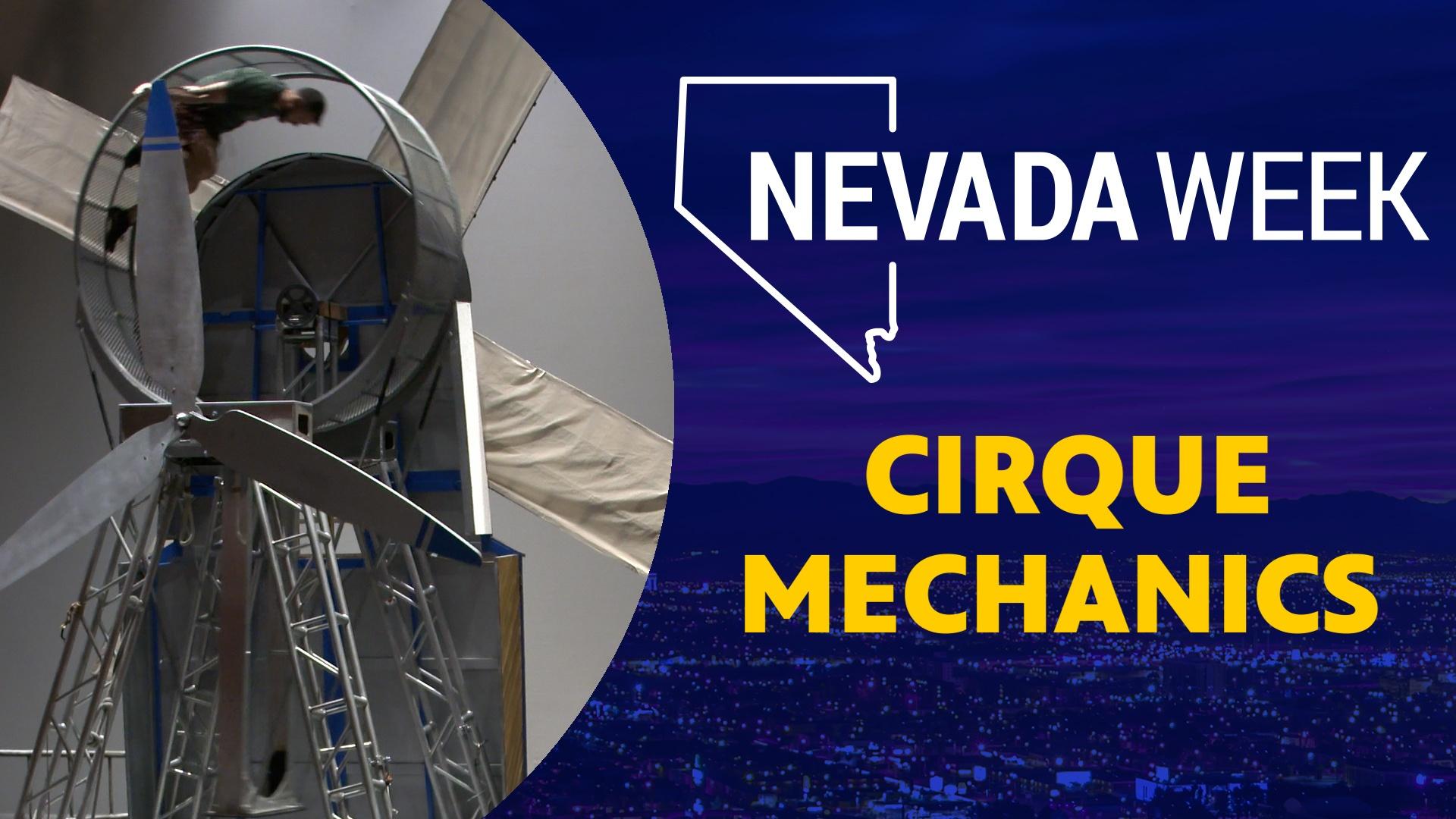 Nevada Week
Cirque Mechanics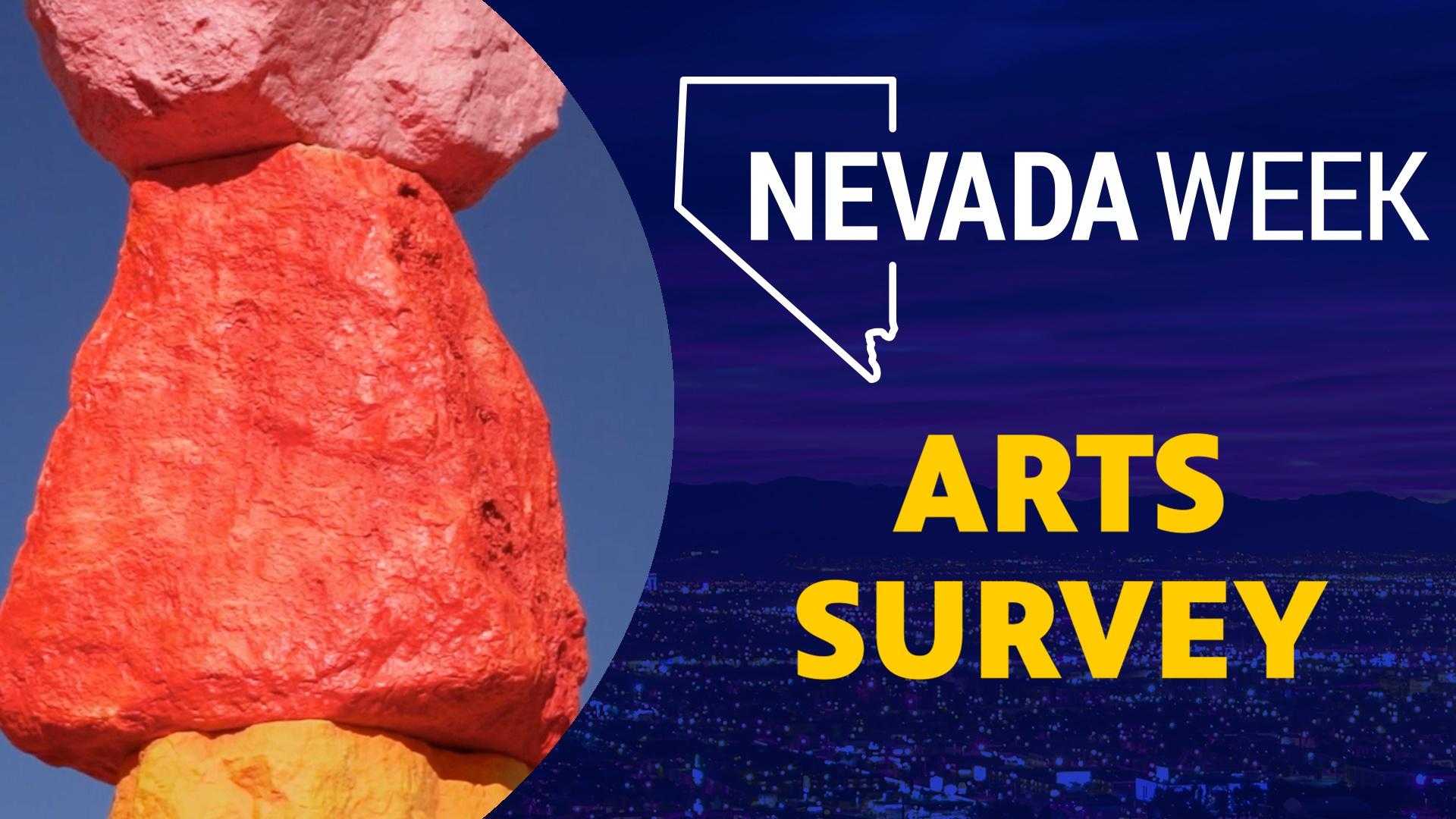 Nevada Week |
Las Vegas Aces Win and Arts and the Economy
SEASON 5: EPISODE 11 | Airdate: 9/23/2022
Las Vegas history was made when the Las Vegas Aces defeated the Connecticut Sun 78 to 71 in game four of the WNBA finals, winning Las Vegas its first-ever major league professional sports championship.
It is something that the co-host of the podcast Girl Chat Sports, Monecia Threats, never thought that she would see in her wildest dreams. Threats was born and raised in Las Vegas. Before sports became a big part of Southern Nevada's economy, locals had to look to other states and cities to find a team to support, she said, but now we can support our own local teams.
Threats said the fact that women were behind the big win was huge and it shows that women are doing it. It also shows Las Vegas has more to offer than just gambling.
Threats' co-host, Melissa Ferris called the win "monumental." She said she and Threats had been talking about whether the Aces would bring home the championship for years.
Both agreed that the win means a lot for little girls who are into sports. They say it shows that the sky's the limit for them and they can achieve anything. Threats also said it shows girls what drive and determination can mean.
Ferris also noted that the Aces are an example of how women can be coaches. She said she played sports when she was younger there were only a few female coaches. However, Aces coach Becky Hammon brought them to a championship in her first year of coaching.
As for boys, both Threats and Ferris believe seeing the Aces win is an example to boys that girls can do anything. Threats also said seeing these women play at that high of level it helps dispel some of the myths about the WNBA like that a high school boys' team could beat them or that they're not professional athletes.
Unfortunately, Ferris doesn't believe the Aces are getting the level of community support and recognition that the Vegas Golden Knights did in their first season and first run for the Stanley Cup.
Threats said the Golden Knights organization had a big miss by not congratulating the Aces right away, and instead, waiting until they were called out on social media for not acknowledging the win.
She did note that the Knights' inaugural season was an anomaly that everyone got behind but she doesn't understand the reaction of some Knights fans to the Aces' win. She said some fans were unhappy it wasn't the Knights that brought home the first championship instead of being supportive of a team from the Las Vegas community.
One of the big topics around the WNBA has been pay inequality. NBA players make millions more than even the top WNBA players. Threats said it is important to put that pay inequality into perspective.
She said the NBA has been around for 76 years but the WNBA has only been around for about 20 years. She said there is a lot of work to be done around respecting the athletes of the WNBA and improved pay, but it is a young franchise that is still relatively small compared to the NBA.
She believes has it grows and there are more endorsement and sponsorship deals pay will increase.
Plus, Ferris wonders if people are supporting the team the way that they should. She said the money has to come from somewhere so if people want to see the players paid more they should support the team by buying tickets and merchandise.
While everyone is celebrating the championship, there are questions about the team's future. Both Threats and Ferris believe Coach Becky Hammon is on borrowed time on Las Vegas. She proved herself in the NBA when coaching the San Antonio Spurs during the Summer League. They both believe she deserves a shot as a head coach in the NBA. Her leaving the team would be "bittersweet" because a woman would be coaching in the NBA but the Aces would be without her.
ARTS AND THE ECONOMY
Clark County and the City of Las Vegas want to know how big of an economic impact their arts and culture scenes have. That is why they're taking part in Arts and Economic Prosperity Six, the sixth national study by Americans for the Arts.
Sarah O'Connell is with Eat More Art Vegas. She has been contracted by the city to help facilitate the study. She said the survey is really about quantifying the impact of arts and culture on the economy.
Mickey Sprott is the public art supervisor for Clark County Parks and Recreation. She said the first part of the survey will be to identify art and culture nonprofits around Southern Nevada. From there, the county and city will work to survey people at events put on by the nonprofits to find out just how much money was spent for the event.
As an example, Sprott said dinner and a show usually go together. After a show, people might go out for dessert. They also have to pay for parking and perhaps a babysitter. All of those dollars have an economic impact.
On the production side of the equation, theaters, dance companies and music venues have to pay for lighting, props, costumes, the printing of programs, advertising and more.
O'Connell said in the state of Nevada the arts and culture industry accounts for more than 4 percent of the gross domestic product. She said that percentage is larger than transportation.
The survey hopes to count parts of the industry that aren't always counted correctly, she said. She said they want to get an idea of what things like libraries and educational institutions bring to the economy. She said people may not think of those types of areas as cash drivers but Las Vegas thrives on the kind of gatherings those institutions create.
Sprott said the survey will be limited to nonprofits because they get government funding and most of their revenue stays within our community. Plus, they had to narrow the focus because there is so much in the creative economy, especially in Las Vegas, that it had to be whittled down.
O'Connell believes people working in the creative economy understand their impact, but people looking from the outside in may be intimidated by the word 'arts.' She said people in nonprofit art and culture organizations have found a way to professionalize and monetize creativity.
She also said that those businesses are mostly small businesses that aren't always counted, but when they're counted and supported, they will help diversify the economy. Instead of overlooking creative entrepreneurs, the public sector should be "fueling their fire," she said.
The Las Vegas Global Economic Alliance has listed the creative industries as one of its target industries to help diversify Southern Nevada's economy. O'Connell said that historically there hasn't been a level of leadership to advocate for the arts and culture sector. That is now changing. She said partnerships are being built and people in the public arena are partnering with the creative industries. She believes the focus from the LVGEA is a positive step forward.
As an example of what great art can mean to an economy, Sprott pointed to the Seven Magic Mountains just south of Las Vegas. The landscape art was installed in 2016 and since then has drawn thousands of tourists to a desert area south of Las Vegas. Sprott said nobody knew how successful the installation would be. She said it is an example of how arts and tourism go hand-in-hand and people will travel to see good art.
CIRQUE MECHANICS
Audiences at the UNLV Performing Arts Center may be asked to complete the arts and economic prosperity survey. That's where Vegas PBS held a Vegas PBS night for "Zephyr – A Whirlwind of Circus."
The performance will benefit the local economy and UNLV students.
With a windmill at center stage, "Zephyr – A Whirlwind of Circus,' explores humanity's relationship with wind says Cirque Mechanics founder Chris Lashua.
"It goes back like 4,000 years, which is absolutely crazy," he said, "But somewhere along the line, we, humanity kind of lost faith in that idea, and we thought we could do better with other technologies, the industrial revolution, internal combustion, electricity, all of these things. And, and we've tried that out, right? And in some ways now, in the past 10 years, five years, we're trying to, we're re-exploring all these things and saying, Wow, wait a minute, these things like wind, solar is newer, but wind, maybe we should re-explore that relationship and look into how we could you know how it can meet our needs now."
Our relationship with art is also worth exploring, says Lori Cobo, executive director of the UNLV Performing Arts Center.
"I think that there are misconceptions out there as to the value that arts contributes to the communities that it supports, not only in terms of the number of jobs that it provides but also the economic impact that it gives back to the community in dollars, whether it be ticket sales, whether it be expenses to other businesses," she said, "If you take Cirque Mechanics, we had to go and rent a lift for the week, to be able to focus all the lighting changes that happened on the sidelight, you have to purchase gel for all the lighting instruments, you have to purchase cabling, if you don't have enough, you have to purchase… you have to rent audio equipment if the sound system isn't what they asked for. It goes, you know, us being a good community partner in terms of supporting our local businesses is substantial."
The partnership between UNLV and Cirque Mechanics serves UNLV students as well, offering them hands-on experience.
"We had the university technical direction students helping with load in," she said, "We're now doing a class with the entertainment engineering and design students. They're doing another class on Wednesday, next week with the Department of Theater, they're doing another class on Thursday with the Department of Dance."
Lashua is happy to impart his stage and circus knowledge to the next generation.
"Like most things, you really learn so much on your feet," he said, "And so we can share a lot about the nuts and bolts of what it really means to do the thing, the craft that they're studying in the real world."
Lashua began his craft with Cirque du Soleil before branching out to create his own Las Vegas-based company Cirque Mechanics. Combining acrobats with engineering, he exemplifies turning a passion into a career.
"I think that's hopefully inspirational to people who maybe aren't sure should I do that thing people are saying like, maybe that's not the best career choice and for us, it's like oh my god, like wow, I hate hearing that because circus is definitely not the best career choice I could have made but it's the one I made and I love it you know, I wouldn't change it for the world."
Guests
Melissa Ferris, Co-Host, Girl Chat Sports
Monecia Threats, Co-Host, Girl Chat Sports
Mickey Sprott, Public Art Supervisor, Clark County Parks and Recreation
Sarah O'Connell, Director, Eat More Art LLC

Appearing in this episode
Chris Lashua, Founder, Cirque Mechanics
Lori Cobo, Executive Director, UNLV Performing Arts Center

Support Vegas PBS in our mission to inspire, enrich, and educate.
Donate