COVID-19 Snapshot and Funds for Community Good | Nevada Week
by
Published on
• Last modified on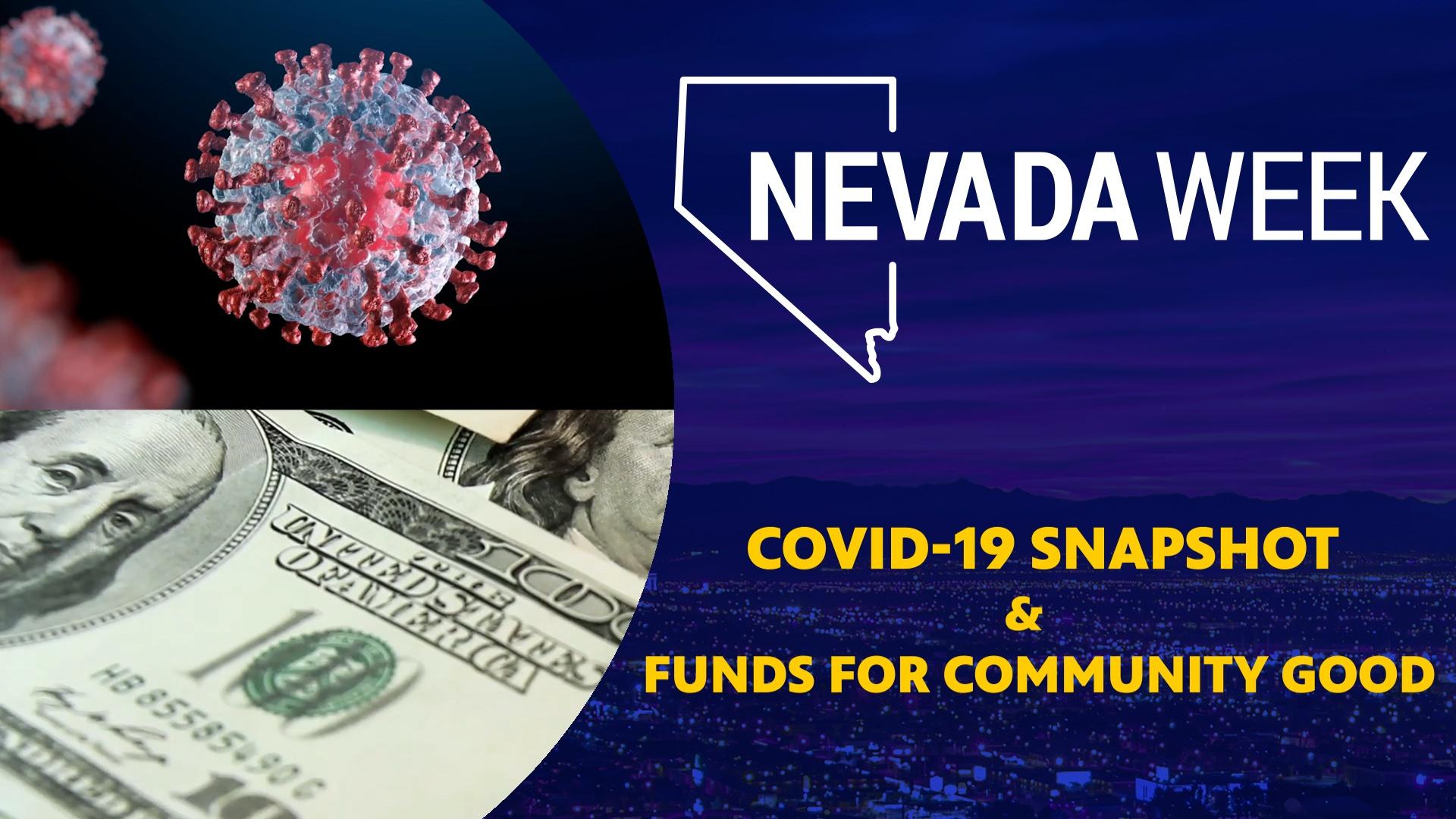 Nevada Week | Season 4
Nevada Week S4 Ep45 | COVID-19 Snapshot and Funds for Community Good
A look at an uptick in COVID-19 cases and a new fund for underserved small businesses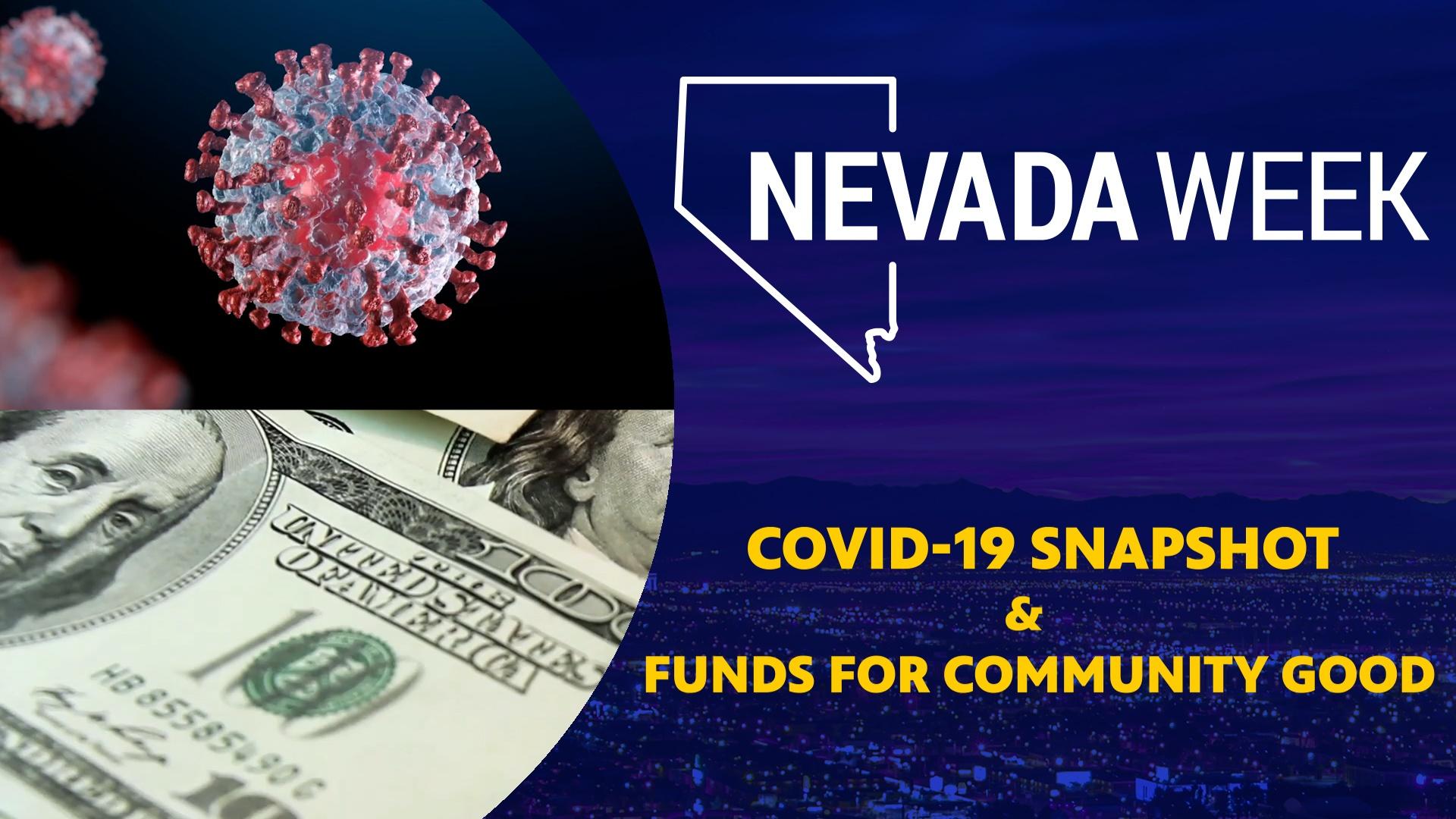 Nevada Week
Nevada Week S4 Ep45 | COVID-19 Snapshot and Funds for Community Good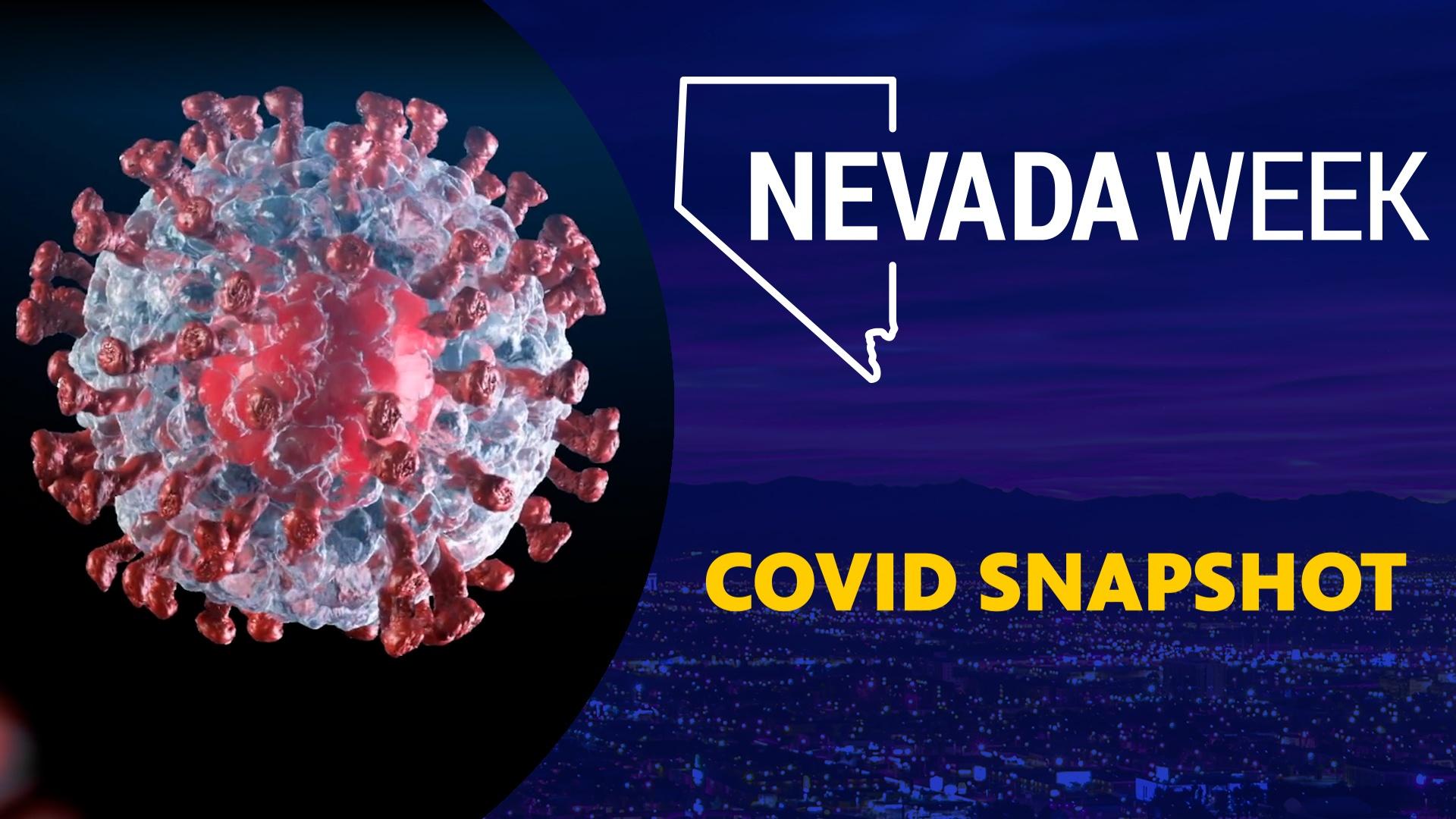 Nevada Week
Nevada Week S4 Ep45 Clip | COVID Snapshot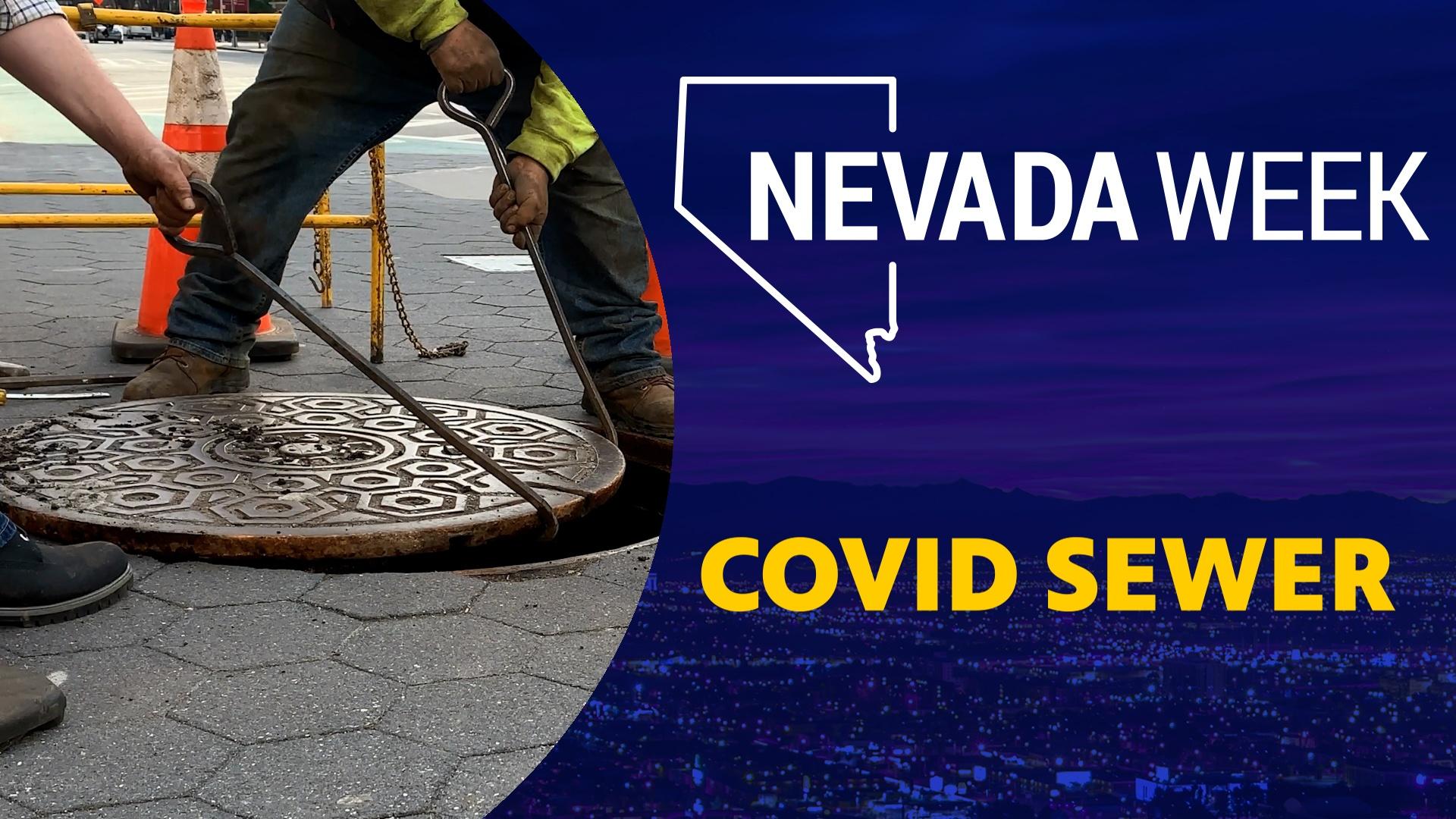 Nevada Week
Nevada Week S4 Ep45 Clip | COVID Sewer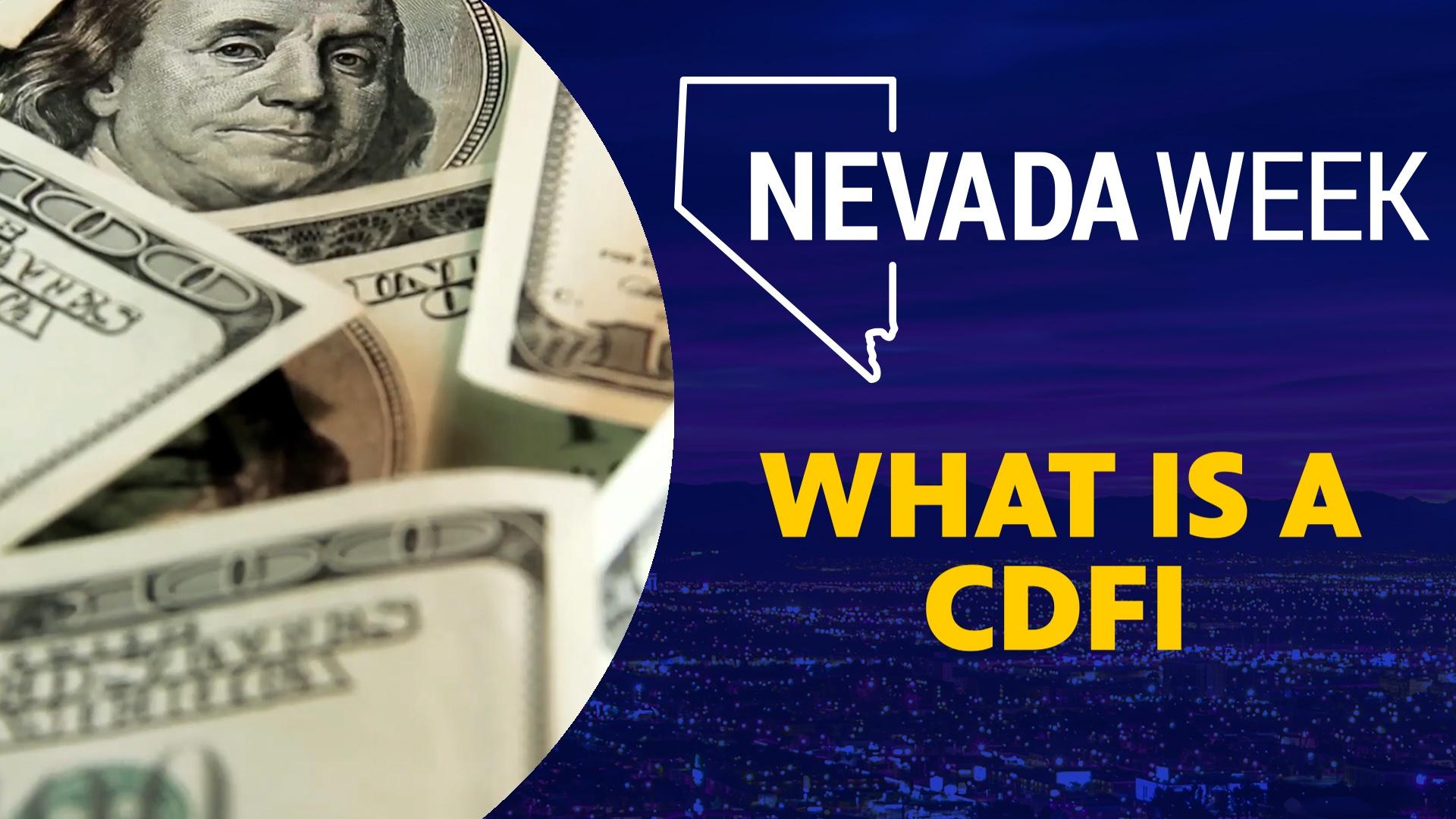 Nevada Week
Nevada Week S4 Ep45 Clip | What is a CDFI?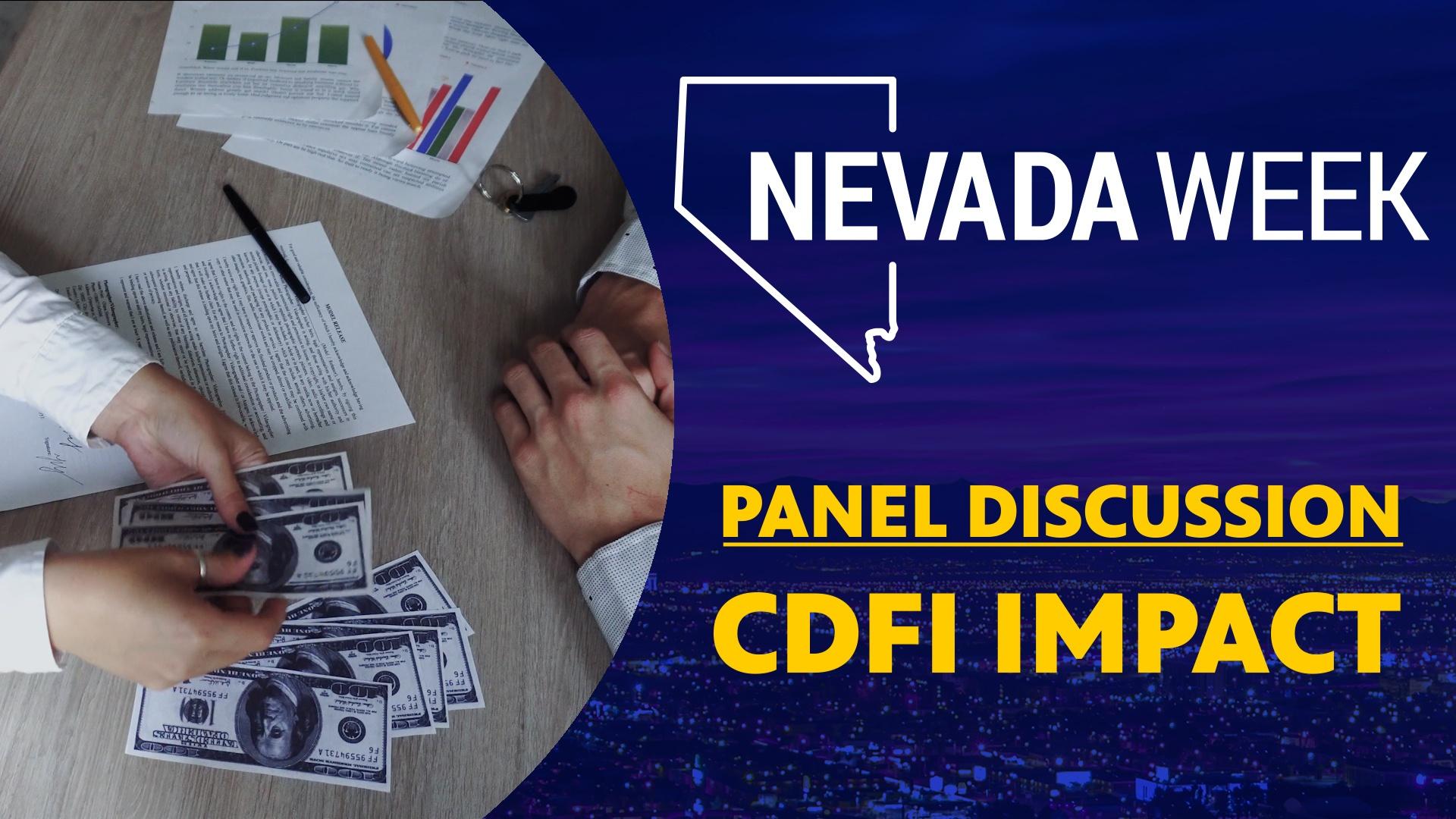 Nevada Week
Nevada Week S4 Ep45 Clip | CDFI Impact
Nevada Week |
COVID-19 Snapshot and Funds for Community Good
SEASON 4: EPISODE 45 | Airdate: 5/20/2022
There has been an uptick in COVID-19 cases in Southern Nevada. According to the state, the 14-day moving average for Clark County for the week of May 18 was 348, compared with 253 for the week of May 11 and 195 for the week of May 5.
New data is released by the Nevada Department of Health and Human Services on Wednesdays.
Nevada Week talked with Brian Labus, associate professor at the UNLV School of Public Health, about the increase. He said COVID-19 is still spreading in the community but the levels are much lower compared to where they were early this year.
He said the transmission is a fraction of what the county saw during the Omicron wave back in January.
Labus said it is difficult to predict what's going to happen in the long term, but he noted that we're going to see less of a surge like we saw during the Omicron wave because that outbreak caused so much illness that there is a lot of residual immunity from it.
"We did such a bad job stopping omicron earlier it gave us a lot of protection right now," he said, "It's kind of like stopping a forest fire by letting the forest burn to the ground."
Because of all the illness back then, there isn't much susceptibility right now, according to Labus.
Although that seems like some good news, Labus also said that immunity to coronavirus does not last long, which is why we get the common cold, a type of coronavirus, again and again.
For right now, Labus is not as concerned about the rise in cases because it hasn't been a big spike but instead, it's been a slow, steady increase. He did remind people that there is a potential of getting sick if they're in crowded events and around a lot of people.
"Right now, it's just something that we have to deal with," he said, "It's kind of that background disease that's there. We have to have a healthy respect for it still. It still could flare up but it's not like we're in the middle of one of those bad waves we previously had."
Labus said that COVID is not something we're going to eradicate. He said it is something that is going to be with us for the rest of our lives. He believes we'll see flare-ups like we see with influenza or other infectious diseases. Flu comes through every but not everyone gets flu and hospitals usually aren't overwhelmed with flu cases. Labus believes that is where we're headed with COVID.
Since fewer people are getting regular COVID tests, there is a program underway in Southern Nevada that hopes to get a good idea of where the cases stand without mass testing. UNLV, the Desert Research Institute, the Southern Nevada Water Authority and the Southern Nevada Health District have partnered to expand the testing of wastewater in Southern Nevada.
For the past two years, UNLV Associate Professor Edwin Oh and his students have been gathering wastewater and testing it for COVID outbreaks. Oh notes that since everyone uses the restroom there is a larger sample of people than testing alone. Plus, the virus will end up in fecal matter even if someone shows no COVID symptoms.
Wastewater in Nevada's rural areas is being monitored by Duane Moser, associate research professor at the Desert Research Institute. Moser said he has been able to see different variants and sub-variants of the virus roll through areas over the length of the pandemic.
Oh and his team provides weekly updates to the SNHD. Those results are available at empower.unlv.edu. The interactive map shows viral concentrations. This is one of the largest wastewater surveillance projects in the country.
The COVID pandemic has had an impact on almost every aspect of life but was especially hard on some small businesses. A new financial institution aims to help create and strengthen small businesses in Southern Nevada, especially those owned by minorities and women.
The institution is called a CDFI or Community Development Financial Institutions. A CDFI is a private and public partnership that provides financial products and services to low-income communities with a goal to not only support those businesses but improve the communities those businesses are in.
The new CDFI in Nevada is the first of its kind. It is a home-grown CDFI that is being seeded with money from a settlement with T-Mobile.
Ken Evans is the president of the Urban Chamber of Commerce Las Vegas. He said CDFI's are needed because many small businesses don't have the tenure needed, usually two to three years in business, to access credit and loans from traditional banks and credit unions.
He said these businesses need capital to grow but they need an alternative to a traditional bank.
Nic Steele's group Access Community Capital will be administrating the new CDFI. He said Nevada should have six to seven CDFI's, but it currently only has one in the north. This new one will be able to focus on Southern Nevada.
Teresa Miranda has been working in the CDFI space for almost 20 years. She is the vice president of Prestamos CDFI, which is an affiliate of Chicanos por la Causa. She said besides offering loans CDFI's also provide financial services like business planning and mentoring.
"We as CDFI's we step in and we provide the capital for them to continue their operations for them to keep their doors open and it's very important because it's not only the capital but also what are the tools that they need to become successful," she said.
Miranda said that many small business owners just know how to work but don't know some of the other important skills of running a business.
Evans said the new CDFI will fill an important need among communities of color, which have been historically underserved. He said minority business owners often apply more for funds but don't often get it.
He said small business development systems are not as culturally competent as they need to reach areas of the community that are being underserved.
Steele said commercial lenders want customers they can sell a plethora of services to like credit cards and credit lines but that may not fit the profile of a small microbusiness. CDFI's can fill the gap and provide financial products as small as $1,000.
Steele noted that during the pandemic many small businesses realized they needed an online presence to be successful. He said $1,000 is enough to launch a successful website.
Mirada said the ultimate goal for her CDFI is to get small businesses into the banking system. She said they work with businesses to get to the point where they can apply for loans and credit from a traditional bank so they can access some of the other services that CDFI's don't offer.
Steele said providing money and support to small businesses in communities of color is one way to support the growth of intergenerational wealth. He said that minority business owners often don't have the needed support system or access to additional capital that businesses in white communities do. They also don't often have successful business models to follow. A CDFI can be the start of all of those important needs.
"The bottom line is we can make sure everybody has an opportunity to contribute to our economy," Steele said.
Guests
Brian Labus, Assistant Professor, UNLV School of Public Health
Ken Evans, President, Urban Chamber of Commerce Las Vegas
Nic Steele, Executive Director, Access Community Capital
Teresa Miranda, Vice President, CPLC Prestamos CDFI

Support Vegas PBS in our mission to inspire, enrich, and educate.
Donate