Technology and Engineering
Our technical staff oversees the transmission and distribution of programs over-the-air from our Black Mountain transmitter site as well from a vast cable, satellite, broadband, and wide-area network for 15 digital channels.

Our team of highly dedicated engineers, master controllers, and support staff continuously operate, upgrade and maintain state-of-the-art infrastructure feeding local and national programs into your home as well as rebroadcasting them statewide over a network of 17 digital translator sites. KLVX channel programming includes High Definition (HD) Digital Television, Standard Definition (SD) Digital Television, streaming and video-on-demand files, digital cable TV for Cox and CenturyLink-Prism users, and digital satellite TV for Dish and DirecTV subscribers.
More than just television, KLVX engineers and master controllers also operate and maintain a radio frequency microwave and interoperable VHF to 700 MHz/800 MHz network for more than 50 Federal, State and Local First Responder agencies when operating as a back-up Emergency Operations Center for the Clark County School District (CCSD).

Engineering staff are FCC-licensed, trained and certified by the Department of Homeland Security/Office of Emergency Communications and the Federal Emergency Management Agency to provide Emergency Response support for over 150 schools every year as well as to the CCSD police department.
Vegas PBS engineers and technologists also serve an important role in the production of local programming – filming and editing programs and assisting with other special projects by providing more than 1,600 hours of technical support per year. Consider hiring our highly-skilled team for your next production project. Or, bring your own team and rent our state-of-the-art studio or editing suites.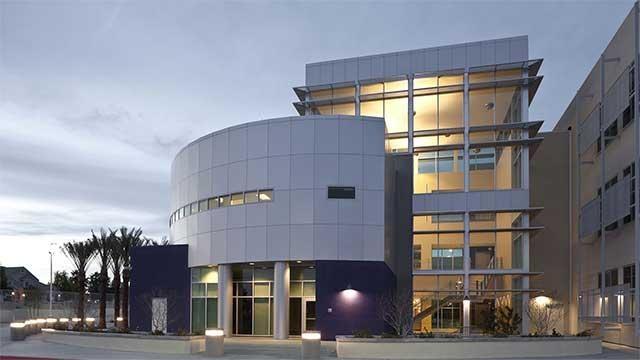 | | | | | | | |
| --- | --- | --- | --- | --- | --- | --- |
| K32DW | Channel 32 | Chloride, AZ | | K06PG-D | Channel 6 | Laughlin, NV |
| K08PE-D | Channel 8 | Alamo, NV | | K49AM-D | Channel 49 | Lund & Preston, NV |
| K45AL-D | Channel 45 | Caliente, NV | | K25LU-D | Channel 25 | Mesquite, NV |
| K14AL-D | Channel 14 | Ely, NV | | K28CS-D | Channel 28 | Pahrump, NV |
| K26HY-D | Channel 26 | Ely, NV | | K43DS-D | Channel 43 | Panaca, NV |
| K13NR-D | Channel 13 | Ely & McGill, NV | | K45AO-D | Channel 45 | Pioche, NV |
| K27JK-D | Channel 27 | Glendale, NV | | K13NQ-D | Channel 13 | Ruth, NV |
| K08PG-D | Channel 8 | Indian Springs, NV | | K50DA-D | Channel 50 | Ursine, NV |
| K34LI-D | Channel 34 | Jean, NV | | | | |
Clark County School District/Emergency Operations Center (CCSD/EEOC) activation, setup and operations
Federal Communications Commission (FCC) Regional Planning Committee Activities for Nevada
US Department of Homeland Security/Office of Emergency Communications (DHS/OEC) Training and Activities
Federal Emergency Management Agency (FEMA) Trainings:
National Incident Management Systems (NIMS)
Incident Command Systems (ICS)
Communications Leaders (COM/L)
Communications Technicians (COM/T)
Federal National Disaster Medical System & Assistance Team NV-1 Activities and Training
Nevada Commission of Homeland Security Meeting (NCHS) Facilitation
Nevada Division of Emergency Management Satellite Communications (SATCOM) Operators
Nevada Communications Steering Committee Facilitation
Nevada Statewide Communications Interoperability Plan (SCIP) & Tactical Interoperable Communications Plan (TICP) Working Groups
County Local Emergency Planning Commission (LEPC) Activities
Las Vegas Urban Area Working Group (UAWG) Activities
Data-Casting and Mobile Handheld Initiatives