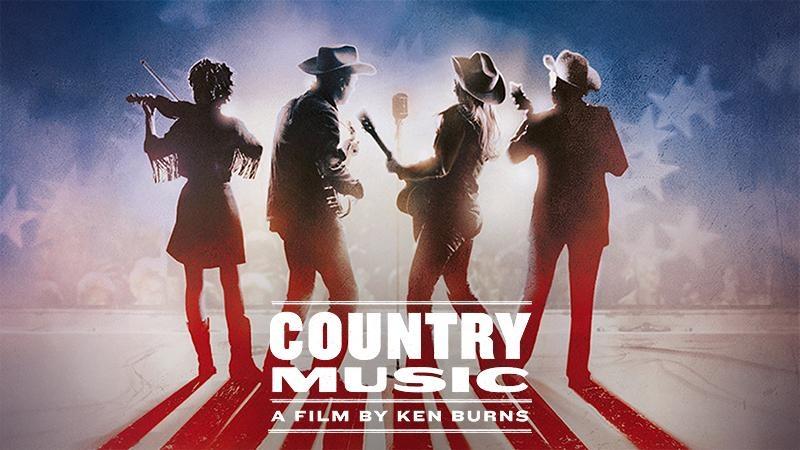 Explore a True American Art Form in Country Music
Ken Burns is television's most prolific documentarian, and PBS is the exclusive home he has chosen for his work. Member donations make it possible for us to devote enough research and broadcast time to explore the facts, nuances and impact of history in our daily lives and our shared American values. Since his first film in 1981, Ken Burns has been telling unique and fascinating stories of the United States.

Ken has provided historical insights on events like The Civil War, Prohibition and The Vietnam War. He has investigated the impact of important personalities in The Roosevelts, Thomas Jefferson and Mark Twain, and signature legacies like The Brooklyn Bridge, The National Parks and The Statute of Liberty. Now the filmmaker explores another thread of the American identity in Country Music. Beginning Sunday, September 15 at 8 p.m., step back in time and explore the remarkable stories of the people and places behind this true American art form in eight two-hour segments.

"At the heart of every great country music song is a story," said Ken Burns. "As the songwriter Harlan Howard said, 'It's three chords and the truth.'" Country Music traces the origins of this music genre from its early days when it was referred to as hillbilly music, to exploring how Nashville slowly became not just the mecca of country music, but "Music City USA."

It's impossible to tell the story of any popular music form without Southern Nevada. As you watch Country Music you will spot a familiar locale. Co-producer Dayton Duncan traveled here to interview Hank Williams and Merle Haggard when they were performing at the Golden Nugget Hotel & Casino. They reminisced about performing with the genre's finest musicians. This was one of Merle's last interviews. Other artists you will see in this series include Dolly Parton, Loretta Lynn, Charlie Daniels, Brenda Lee, and more.

Accompanying Burns' film is a robust educational initiative designed to engage teachers and students through multiple platforms, including the free educational resource site, PBS Learning Media. This service is invaluable to Southern Nevadan teachers. The site provides thousands of teaching resources to inspire students including videos, lesson plans and interactive games aligned to state school standards.

Ken Burns' Country Music is also a fantastic opportunity to watch in an all new way: streaming on the PBS Video App. The app is free to download on iOS, Android, Roku, Apple TV, Amazon Fire TV and Chromecast and has thousands of hours of free programming. You will be able to stream the first four episodes of Country Music beginning the night of the premiere. As a $60 or more member of Vegas PBS, you can also activate your Vegas PBS Passport account to gain access to on-demand streaming to more than 1,500 episodes of your favorite programs, including all eight parts of Country Music.

Your donations make Vegas PBS the home for ground-breaking documentaries. This year we will offer 200 hours of documentary content coming from producers with diverse viewpoints. Your contributions are vital to funding the films that tell important stories that often go untold. Thank you for supporting Vegas PBS, and I hope you enjoy Ken Burns' Country Music.