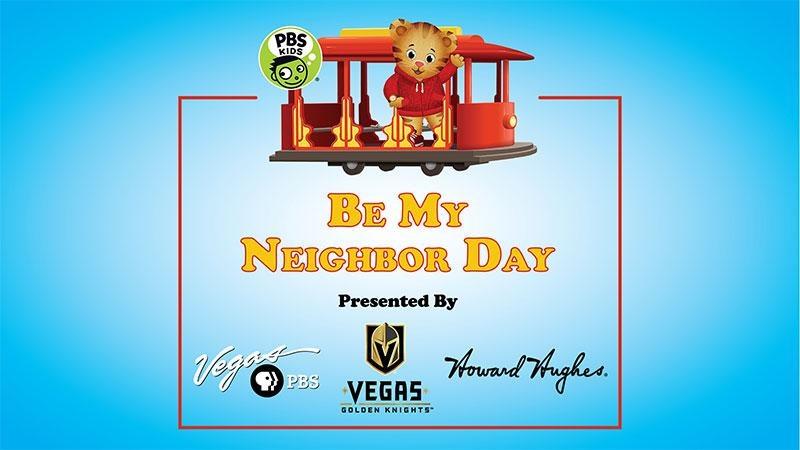 Vegas Golden Knights Help Celebrate our Golden Anniversary
Children's education was the motivating vision for Vegas PBS' founding over 50 years ago. In our initial decade, we combined national programs like Mister Rogers' Neighborhood and Sesame Street with locally-produced, live classroom instructional courses. Over the decades, our locally-produced formal instructional programs migrated from TV to cable to VHS tape and internet streaming. Thanks to viewer support, research-based national television programs like Odd Squad, Arthur, Dinosaur Train, Nature Cat and Daniel Tiger's Neighborhood were created to support early childhood education. Each is supplemented with online resources, mobile phone apps and community workshop curriculum to support children, teachers and caregivers.

We now complement our Channel 10 children's programming with the 24/7 VEGAS PBS KIDS channel. Young children in our community spend over 3.5 million hours a month viewing these programs on television, and an additional 400,000 hours a month interacting online. Over 85,000 mobile apps have been downloaded. Leveraging your financial gifts for television programming, Vegas PBS has received individual, foundation and corporate grants to provide over 1,000 free educational workshops to underserved families in Southern Nevada each year. The workshops use popular Vegas PBS characters to make learning fun for Pre-K through third grade students. Participants perform hands-on activities and learn to use digital resources to facilitate learning at home. Over 180,000 people attended these Ready To Learn workshops last year, and over 95,000 free grant-funded books were distributed to build at-home libraries.

Our newest technological service will launch this month. Bright by Text will provide subscribing parents and caregivers with newborns to 5-year-olds with free texts that contain research-based information and links to trusted resources to support the learning and development of the children in their lives.These tips cover developmental milestones, brain development, social-emotional behavior, nutrition and more.They are curated from PBS KIDS, Vroom, PBSParents, health providers, museums and other experts.

Our commitment to education does not stop during the summer months. On Sunday, June 2, Vegas PBS will kick off summer vacation learning with Daniel Tiger Be My Neighbor Day, a free event for the whole family emphasizing acts of kindness in our community. Hosted by the Vegas Golden Knights in their practice arena, attendees will have the chance to meet PBS KIDS stars Daniel Tiger and Katerina Kittycat, see and explore first responder vehicles and tour the City National Arena. Vendors will provide community-focused acts of kindness activities that relate to education in science, technology, engineering, art and math. Join Vegas PBS at Daniel Tiger Be My Neighbor Day from 10 a.m. to 3 p.m. and sign up for Bright by Text. Learn more at VegasPBS.org/community. Vegas PBS has been a trusted, valued and essential resource for children's education for half a century. Thank you for your continued financial support of educational television programming and technically innovative efforts to provide research-based content and learning opportunities for all children.