Nevada Week Special: Gov. Lombardo's State of State Address
Nevada Week Special: Gov. Lombardo's State of State Address
Vegas PBS
Nevada Week Special: Gov. Lombardo's State of State Address
Nevada State Legislature
1/23/2023 - Democratic Response to the Governor's State of the State Address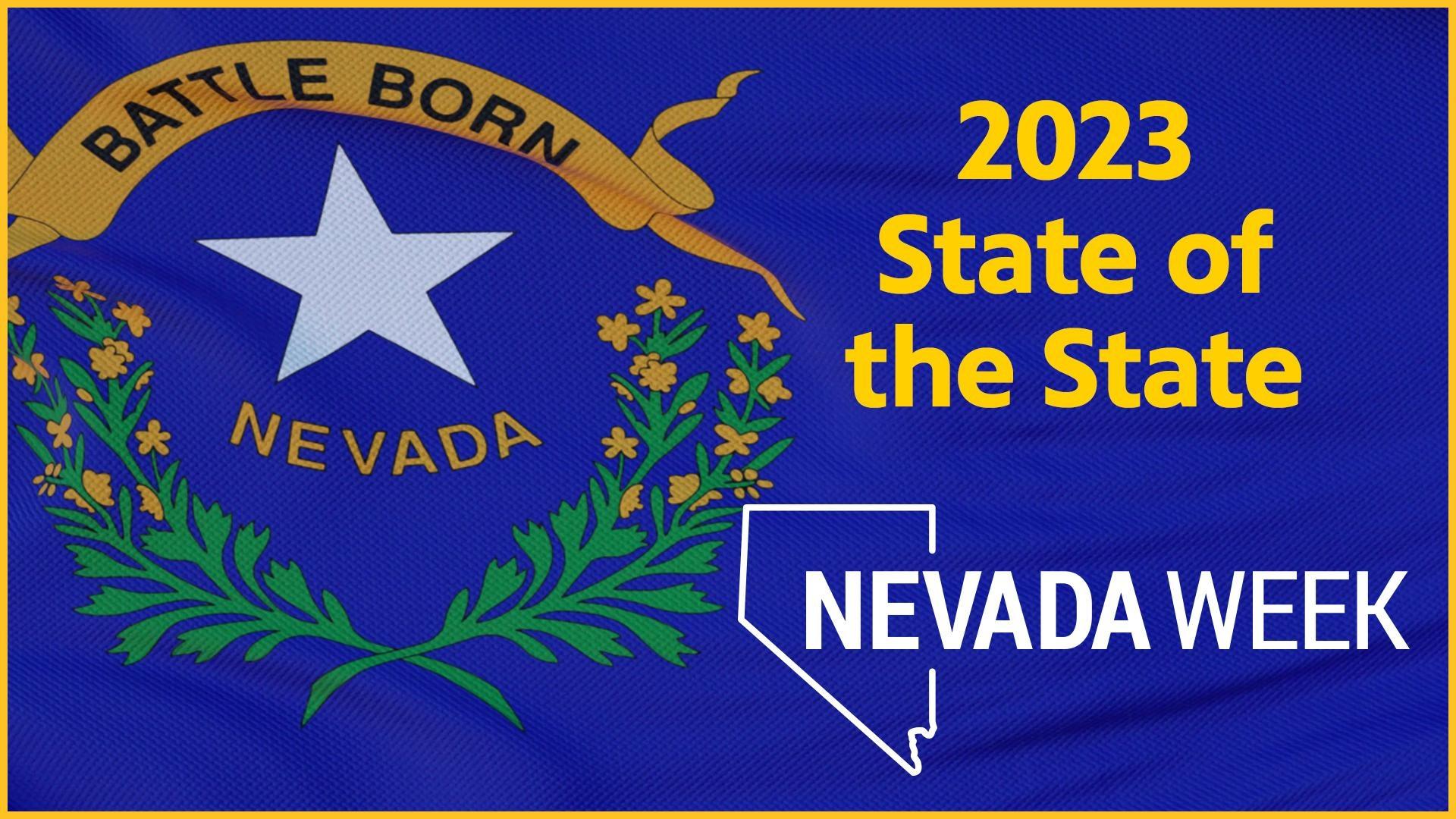 Nevada Week Special:
Gov. Lombardo's State of State Address
Gov. Joe Lombardo gave his first State of the State address from Carson City laying out his plans for the 2023 legislative session. Nevada Week followed up with an expert panel to examine what the governor laid out in his address.
2023 State of State
Gov. Joe Lombardo, ® State of Nevada

Panelists
Jessica Hill, Politics Reporter, Las Vegas Review-Journal
David Damore, Chair of the Department of Political Science, UNLV
Warren Hardy, Principal Consultant, Warren Hardy Strategies
Chris Giunchigliani, Former Assemblywoman and County Commissioner

Democratic Response to the Governor's State of the State Address

Support Vegas PBS in our mission to inspire, enrich, and educate.
Donate